Japan's Abe Aims to Prop Up Domestic Demand as Tax Hike Looms
(Bloomberg) -- Japanese Prime Minister Shinzo Abe said propping up domestic demand would be a priority for his government as economic data show signs of weakness ahead of a planned increase in the sales tax in October.
Abe has twice before backed away from a sales tax hike and his government has insisted that it is going ahead with the increase from 8% to 10% to help ease the developed world's biggest debt load. But his comments are closely watched for signs he may again get cold feet after previous increases threw the economy into reverse.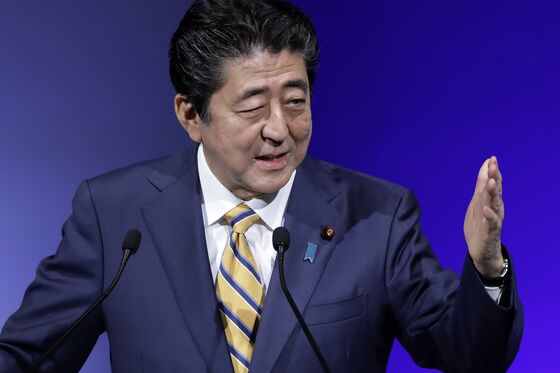 "We are seeing weakness in exports and some production sectors, and we must pay close attention to overseas economies going forward," Abe said after a meeting of the Council on Economic and Fiscal Policy. "It's important to secure a virtuous cycle of growth and distribution by supporting domestic demand."
It was not clear whether Abe was alluding to a possible delay to the tax hike -- he went on to refer to the importance of raising the minimum wage. But recent indicators of Japan's economic health have shown weakness, which may increase pressure on Abe over the policy that has strong public opposition as his ruling coalition faces upper house elections in July.
The Monday release of Japan's coincident index, one of the broadest indicators of current economic activity, pointed to a worsening of conditions for the first time in more than six years and indicated there is a good chance the world's third-largest economy is in recession.
Another key data point is first quarter gross domestic product due on May 20. Economists surveyed by Bloomberg News expect the economy shrank 0.3% on an annualized basis in the first three months of the year.
Japan's 'Worsening' Economy Could Fuel More Talk of Tax Delay
Critics of the tax hike say it would push the economy off a recovery path, especially if growth is already looking vulnerable as a result of the overseas slowdown and the escalating U.S.-China trade battle that has sent shock waves through economies worldwide.
Government and ruling party officials have repeatedly said there will be no change to the tax hike unless there is an event on the scale of the 2008 financial crisis. Finance Minister Taro Aso said Wednesday the tax hike is needed to help finance the social safety net and will go ahead as enacted in law.
"Apart from the question of whether a Lehman-level shock will or won't happen, right now the Japanese economy is in a state where it can sufficiently withstand a sales tax increase," Aso said in parliament.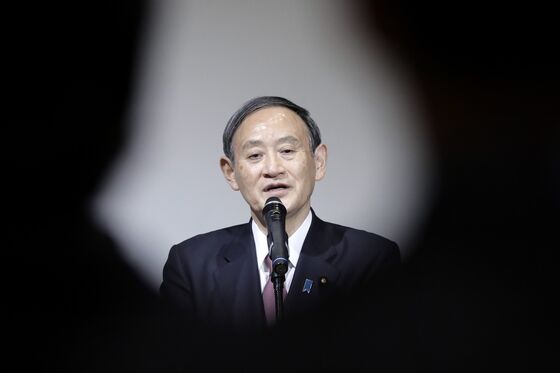 Chief Cabinet Secretary Yoshihide Suga told reporters Monday it was the government's responsibility to prepare the economic environment for the tax hike to go ahead as planned.
Natsuo Yamaguchi, leader of Abe's coalition Komeito party said Tuesday he saw no immediate effect on the government's sales tax plans, adding it would be important to look at the government's monthly economic report, which could be published as soon as next week.
Ruling LDP lawmaker Koichi Hagiuda -- an Abe ally who set tongues wagging last month by suggesting that bad economic data later this quarter could put the tax plans on ice -- quickly walked back his own position.