Ivorian Premier Hospitalized in France for Post-Surgery Care
(Bloomberg) -- Ivory Coast Prime Minister Patrick Achi has been hospitalized in France, according to two people familiar with the matter.
Achi, 65, was evacuated to Paris when he complained of fatigue after undergoing surgery last week, said the people who declined to be identified because they're not authorized to speak to the media. He was re-admitted to a hospital on Tuesday to undergo treatment for post-surgery complications, they said.
Bakary Sanogo, director of the Government Information and Communication Center, didn't answer a call to his mobile phone or respond to a text message seeking comment on Thursday.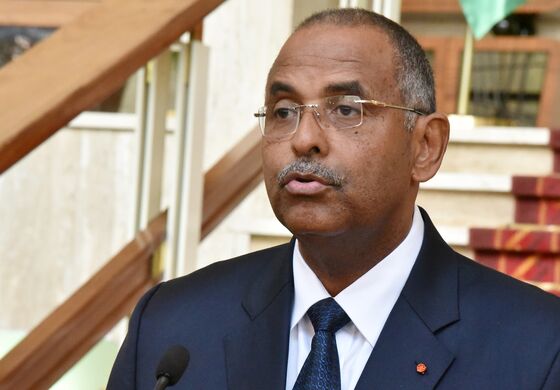 Yields on the nation's $2.5 billion of 2032 Eurobonds climbed six basis points to 5.76% by 10:33 a.m. in London on Thursday, the highest level since March 31, according to data compiled by Bloomberg.
President Alassane Ouattara appointed Achi as prime minister of the world's largest cocoa producer in March. He took over from Hamed Bakayoko, who died of cancer in Germany earlier that month after being evacuated from Ivory Coast in February. Bakayoko had succeeded Amadou Gon Coulibaly, who died in July after returning from a trip to Paris for treatment of a heart condition.
A former secretary-general in Ivory Coast's presidency, Achi rose to prominence after siding with the ruling Rally of Houphouetists for Democracy and Peace when the party's coalition with the Democratic Party of Ivory Coast ended in 2018.
Achi tested positive for Covid-19 last year and was the first person to be inoculated when the West African nation began a vaccine program in March.