Ivory Coast's President, Rival Start Talks to Ease Tensions
Ivory Coast President Alassane Ouattara and his main political rival began talks to ease tensions over last month's disputed election in the world's top cocoa producer.
Ouattara and Democratic Party of Ivory Coast leader Henri Konan Bedie will seek to settle differences that triggered violence which the government says left at least 85 people dead and hundreds more injured.
"We have agreed that peace is what matters most," Ouattara told reporters at a joint conference in the commercial capital, Abidjan, Wednesday.
"We have broken the ice, we have broken the silence, and we will continue in the coming days and weeks to call each other and to meet so that the country can return to what it was," said Bedie, whose party is known by its French acronym PDCI.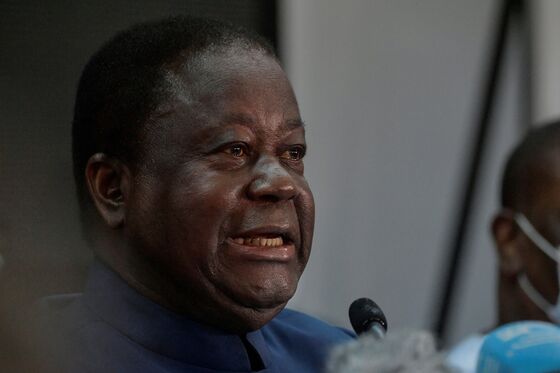 Ouattara, 78, secured a third term after garnering 94.3% of ballots in the Oct. 31 election, while his nearest opponent obtained 2% of the vote. The president's victory came after the PDCI and other allied parties boycotted the election, arguing that the constitution barred Ouattara from serving more than two terms.
A meeting of opposition parties will be held on Friday to discuss their "expectations for the future," Bedie said in a statement after Wednesday's meeting.
Fellow opposition leader Guillaume Soro, a former rebel leader, ruled out any talks until there is acknowledgement that Ouattara's third term is illegal.
"Those in the international community refusing to admit that Mr. Ouattara has violated the Ivorian constitution are wrong," Soro said in a statement.
The PDCI has demanded that security forces be withdrawn from Bedie's house, which had been surrounded since Ouattara's re-election was announced. The party has also asked that it be allowed to help pick a mediator for the talks.
The party also called on authorities to release all political detainees following the arrest last week of several opposition leaders. Those detained include Bedie's ally, Pascal Affi N'Guessan, who now faces terrorism and murder charges over calls for a civil-disobedience campaign and a transitional government to prepare fresh elections.
Bedie, who joined Affi N'Guessan to make those calls, isn't facing charges, according to the government.