Italy Won't Budge on Deficit, May Cede on Growth, Privatizations
(Bloomberg) -- Italy's populist government may offer a minor concession to the European Commission by lowering next year's economic forecast, while sticking to its deficit target, in a resubmitted budget due in Brussels within hours.
A revision with only minor changes would push the two sides to an unprecedented showdown:
The commission would have to decide whether to start a long process that could lead to billions of euros in fines.
The next step is likely to see the commission bring forward to Nov. 21 an assessment of Italy's finances, usually due in the spring.
The administration may admit its spending plans for next year will have a smaller economic impact than previously projected, and cut its growth target to as low as 1.3 percent from 1.5 percent, Il Sole 24 Ore reported on Tuesday.
La Stampa reported that Finance Minister Giovanni Tria wants to lower the 2019 GDP growth target even further to 1.2 percent, which would be in line with the level forecast by the commission.
Premier Giuseppe Conte hopes the resubmission to the EU will be at least partially conciliatory, Il Messaggero reported. Deputy Premiers Luigi Di Maio and Matteo Salvini have been insisting on the original plan, which was rejected by the commission.
The reply to EU may also include a higher target for revenue from privatizations than the one so far stated by the government as a way to reduce the debt ratio of economic output, Ansa newswire reported. In its latest forecasts, the government had a revenue target from privatizations worth 0.3 percent of gross domestic product annually for the 2019-2021 period.
Italy has until the end of Tuesday to resubmit its spending plans. Rome says the expansive budget is needed to provide a stimulus to growth, but authorities in Brussels are concerned about what it will do to the country's debt, already Europe's largest in absolute terms.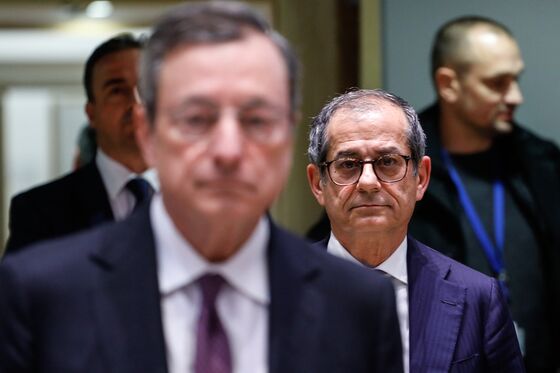 Any adjustments to the economic target would not be a matter of political compromise, Tria said on Tuesday commenting in a statement on media reports.

"The growth rate can't be negotiated," Tria said. "Forecasts are the outcome of an exquisitely technical assessment and they can't be a point of negotiation within or outside the government."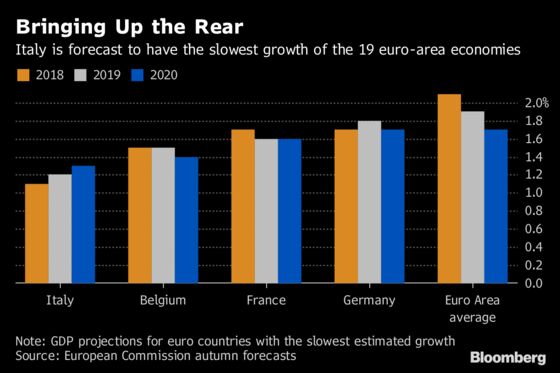 "The government is unlikely to propose any change to its budget deficit targets," analysts at UniCredit said in a note to investors. Still, "it is likely to be ready to take corrective measures to avoid any further increase in the deficit compared to its targets that might occur due to weaker growth prospects," they also said.
In addition to causing clashes with the commission, the fiscal plans have also unnerved investors and sent borrowing costs to the highest in more than four years. Italian bonds fell on Tuesday, with the yield spread between the 10-year yields and the equivalent German bunds hovering for a second day above the threshold of 300 basis points.
The Treasury did manage to successfully raise 5.5 billion euros ($6.2 billion) at an auction of three-, seven- and 20-year notes on Tuesday, matching its target. Still, demand for the longest maturity was lighter than at a previous sale.
Domestically, it's not been much smoother, with a push to deliver on election promises sparking wrangling between deputy premiers Di Maio of the anti-establishment Five Star Movement, and Salvini of the anti-migrant League.
Conte is due to hold a meeting with key ministers on the 2019 budget later on Tuesday.
In addition to predicting weaker growth, the EU's executive arm said Italy's budget deficit will move dangerously close to the EU limit of 3 percent. Tria rejected that at the time, saying it was based on "inadequate" analysis.