Italy Premier-Designate Starts Quest for Government Support
(Bloomberg) -- Italy's premier-designate Giuseppe Conte, a law professor with no political experience, began his search for a government that will satisfy his populist sponsors and pass muster with President Sergio Mattarella.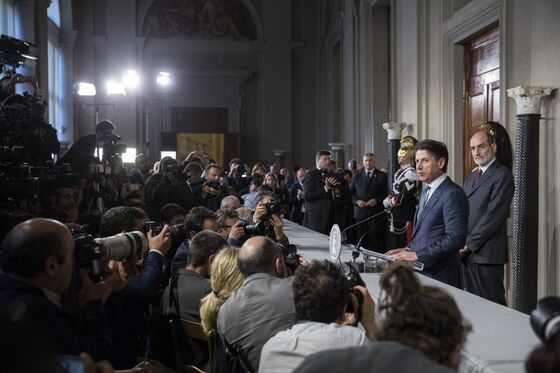 Conte, 53, will meet leaders of all political parties at the lower house in Rome on Thursday. After talks with the head of state, Conte was given a mandate on Wednesday to form a new administration, which has already spooked financial markets.
Mattarella, 76, a former constitutional court judge, stressed to Conte concerns about the economy, according to a senior state official who declined to be named discussing a confidential encounter. Mattarella noted Italy's economic difficulties, as well as the need to safeguard financial stability, market confidence and budget rules, the official said. Conte assured Mattarella of his full collaboration, the official said.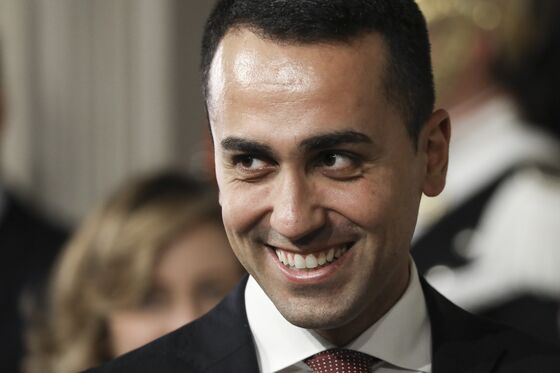 "I am aware of the need to confirm Italy's position in Europe," Conte said after meeting Mattarella, accepting his mandate. He added that his government will be based on a program drawn up by Luigi Di Maio of the anti-establishment Five Star Movement and Matteo Salvini of the anti-immigrant League.
Paolo Savona, an 81-year-old economist who's repeatedly called on the government to plan for a possible euro exit, is the front-runner for the post of finance minister, according to League officials. Another possible contender for the position is Luigi Zingales, professor of finance at the University of Chicago Booth School of Business, La Stampa newspaper reported.
Salvini said the new government will focus in the first three months on scrapping a pension reform which raised the retirement age, giving more autonomy to regional authorities and reducing taxes, according to remarks cited by newspaper La Repubblica on Thursday.
Conte said the government would have to deal "straight away with the negotiations under way" on the European Union budget, reform of the asylum-seeking process and completion of the banking union. He said his intention was "to build the relevant alliances and work so that the process reflects national interest."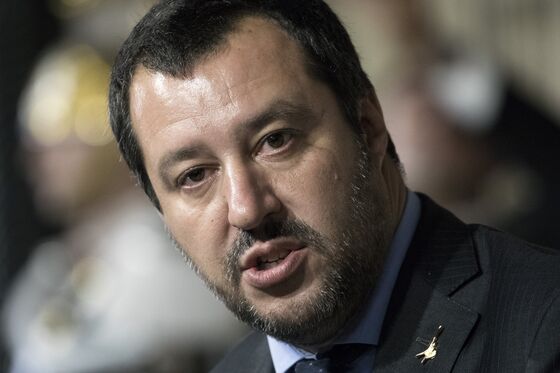 A euroskeptic government, to be led by Conte, has unnerved markets even before its birth, with the Five Star-League policy program promising a spending spree and tax cuts in deliberate defiance of EU fiscal rules.
Italy's economy is a hurdle for such an administration, with growth set to be the slowest in the euro area this year. Conte's lack of political experience and his untested ability to contain personal and political rivalry between Di Maio and Salvini are also a source of concern.
Italian bonds recovered slightly Thursday, with the 10-year yield spread over German bunds narrowing to 185 basis points.
The premier-designate will draw up a list of ministers that he could submit to the head of state as early as Friday, La Repubblica reported on Thursday. If Mattarella approves the team, the government will be sworn in and then face a vote of confidence in the two houses of parliament, possibly early next week.
Di Maio is tipped as a possible minister of labor and economic development, while Salvini could be interior minister.