Italy's Populists Kick Can Down the Tracks on Rail Link Plan
(Bloomberg) -- Italy's populist government postponed a decision on a disputed Alpine rail link with France, after a marathon late-night meeting failed to bring the two sides of the squabbling coalition together.
Despite more than five hours of meetings Wednesday night, with Prime Minister Giuseppe Conte mediating between the anti-establishment Five Star Movement and the rightist League, the only result was a decision to consult players including France and the European Union on whether the project is worthwhile and on possibly reallocating costs.
"Critical issues" that have emerged from cost-benefit assessments "require a dialogue with the other participants in the project," according to an emailed statement from Conte's office. An assessment by Italy's transportation ministry has already concluded that the project's costs outweigh its benefits.
The $10-billion euro high-speed project is a red line for Five Star, which opposes it on environmental grounds, and for the League, which backs the plan based on potential economic benefits for the north of the country, its stronghold. Deputy Premiers Luigi Di Maio of Five Star and Matteo Salvini of the League have repeatedly denied that the government is at risk over the issue.
"Yes, absolutely," Salvini said, when asked whether the government would continue despite the dispute, Ansa news agency reported.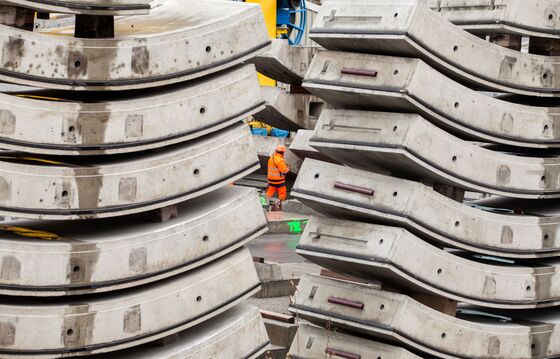 Di Maio also played down the quarrel. "Not a government crisis, but a non-fruitful meeting," he told online daily Affaritaliani.it. "We'll try again today."
France's government supports the so-called TAV project, which involves digging a tunnel through the Alps to connect the two countries. French Transport Minister Elisabeth Borne on Thursday called on Italy to honor its commitments.
The talks in Rome, which ended shortly before 2 a.m. according to news wire Ansa, included Salvini, Di Maio, Transportation Minister Danilo Toninelli, junior ministers, lawmakers and academics.
"Further meetings will be necessary as there is no final agreement," Conte said in the statement.