Italy's Populists Fight for Support From a Million Mountain Folk
(Bloomberg) -- Italy's two populist parties, rivals and allies in the governing coalition, face off in regional elections in the small northern region of Trentino-Alto Adige as they seek an edge in their national power struggle.
As voters in the semi-autonomous, largely German-speaking provinces of Trento and Bolzano, head to the polls Sunday, the anti-establishment Five Star Movement and the anti-immigration, pro-business League are recovering from the first serious rift of their five-month-old alliance, strong criticism of their budget from the European Union, and a downgrade by Moody's Investors Service. Polls are open from 7 a.m. to 9 p.m. and results are expected overnight.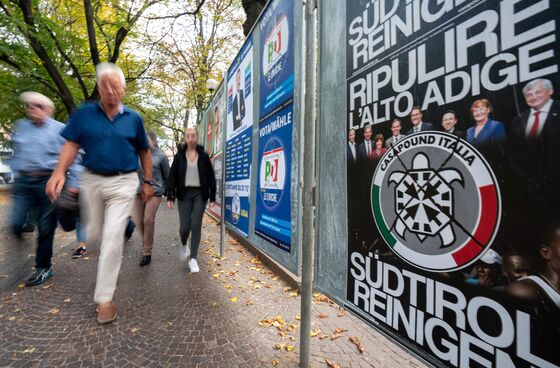 Matteo Salvini of the League and Five Star leader Luigi Di Maio, co-deputy premiers in the national government, found an accord on Saturday over a tax amnesty that Di Maio said the League had secretly sweetened. The infighting between the two leaders had sparked rumors of a government crisis. The two also vowed to stand united in their response to a European Union letter criticizing Italy's spending plans by attempting to better explain the rationale behind the country's budget.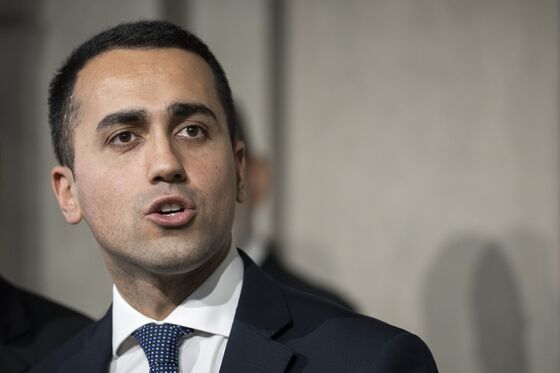 The governing coalition also faced a downgrade by Moody's Investors Service, which cut Italy's credit rating on Friday to one level above junk on concerns about the nation's fiscal strength and the stalling of plans for structural reform. The country's rating has never been this low.
While analysts including Societe Generale's Ciaran O'Hagan, say the fact that Moody's outlook was stable could rally Italian bonds on Monday, Italy's business community was less optimistic about unfolding events. Vincenzo Boccia, the head of the powerful Confindustria business lobby, asked the government on Saturday to modify its budget plan by putting more resources into boosting economic growth rather than just increasing the deficit.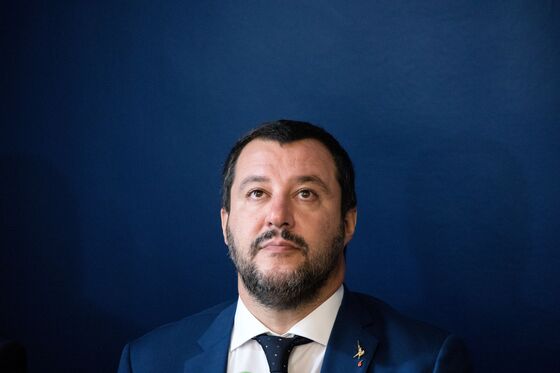 The pro-business League, which has its base in Northern Italy, has more chances than the Five Star of gaining ground in Sunday's regional vote.
In the area of Trento, the main town in Trentino-Alto Adige, a center-right slate including the League, the Forza Italia party of former premier Silvio Berlusconi, and the small far-right Brothers of Italy group, is seen as favorite to defeat the long-ruling pro-autonomy parties, according to opinion polls.
In the Bolzano area, the League and Five Star are expected to make some gains and each obtain more than five percent of the vote, still far behind the pro-autonomy Sudtiroler Volkspartei which scored 46 percent in the last regional elections in 2013.
While Five Star emerged as the biggest single party in March's general election, it has largely been eclipsed by the League since then which has opened up a consistent lead in recent opinion polls.