Five Star Losses in Sardinia Show Cracks in Italy Coalition
(Bloomberg) -- The governing Five Star Movement is emerging as the big loser in a regional election for the second time this month, pushing Italy's populist coalition closer to the brink.
With dissent against Deputy Prime Minister Luigi De Maio's leadership growing, Five Star lost more than two-thirds of its support in Sunday's regional election in Sardinia.
The party's candidate for head of the regional administration secured 11 percent of votes, with about half of ballots counted so far, compared with 42.5 percent in last year's general election when Five Star was the biggest vote-getter.
Di Maio is fighting to maintain his credibility with Five Star members after being eclipsed by coalition partner Matteo Salvini of the anti-immigrant League. Polls show the League is set to post significant gains in May's European Parliament election as Salvini's every-man appeal and adroit use of social media resonate with voters.
"Five Star is subject to extreme volatility in elections, and the Sardinia outcome adds pressure on Di Maio ahead of the European Union elections," said Francesco Galietti, head of Rome-based political consultancy Policy Sonar. "Five Star could blow up altogether if the party gets less than 20 percent of votes in the EU ballot, putting Di Maio's role at risk."
Though tiny Sardinia has limited political weight, the result indicates there may not be a single bloc capable of reaching an absolute majority nationwide. That could give pause to the League, Five Star's coalition partner and erstwhile adversary, before it pushes for early elections, Galietti said.
The center-right bloc, led by League Senator Christian Solinas, was the top vote-getter in Sunday's ballot, followed closely by the center-left candidate Massimo Zedda.
"After Friuli, Molise, Trento, Bolzano and Abruzzo, Italians have chosen to let the League govern. It's 6-0 for the League against the Democratic Party," Salvini said as the vote count neared, avoiding references to his coalition partner.
Di Maio's party has seen a steady drop-off in opinion polls since it went into government in June, while the League has been on a roll, flipping the script on the coalition, where Five Star is theoretically the senior partner, and raising tensions in the run-up to European parliamentary elections in May.
Now, Di Maio is in full damage-control mode, weighing reforms for his party including possibly allowing electoral alliances -- long a taboo for the insurgent movement -- and changes to its structure. Five Star is expected to begin submitting proposals to supporters for an online vote as soon as this week.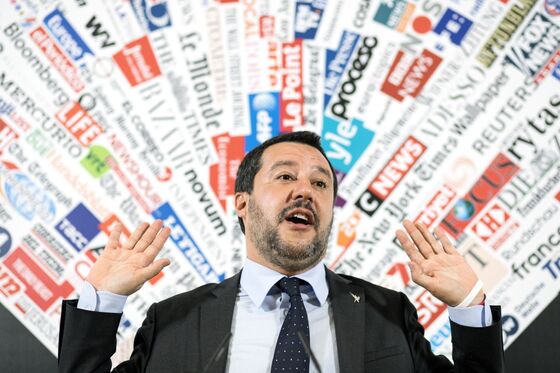 While Five Star has now suffered back-to-back defeats in regional votes, analysts were quick to point out that, for the League, the Sardinia result was not a triumph on the scale of the vote in the Abruzzo region earlier this month.
In that election, Salvini's party won 28 percent of the vote. Despite the center-right bloc's strong showing overall, the League got only 12 percent of votes, according to the preliminary vote count.
That may push Salvini to reevaluate the importance of his partners on the center-right, though the League leader has repeatedly rejected appeals from ex-premier Silvio Berlusconi and his Forza Italia party to ditch Five Star and bring the center-right back into the national government.
"If we win in Sardinia, I'll just say that Monday I'll call Matteo Salvini," Berlusconi said on the campaign trail.
Salvini shot back: "On Monday I'll take my phone off the hook."