Italy's Five Star Movement Says It May Block 2019 Budget
(Bloomberg) -- Five Star Movement leader Luigi Di Maio told ministers of his party the so-called "citizen's income" must be included in the 2019 budget or his group's members won't vote for it, said a government official.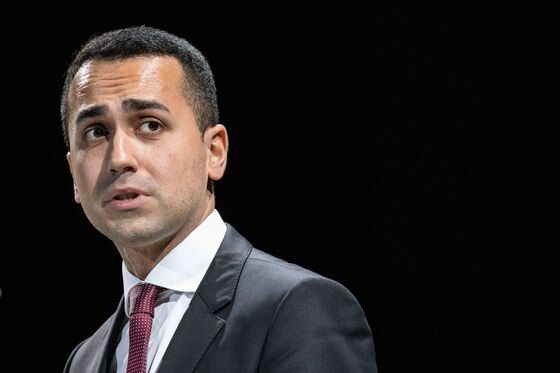 Di Maio also reiterated the party's demand for an increased minimum pension and compensation for those who claim to have been cheated by bank wrongdoing, the official said, speaking on condition of not being further identified.
Di Maio, who is also a deputy premier, said Tuesday evening the budget outline must be "courageous." Coalition partners Five Star and the League have previously said they may challenge European Union budget deficit restrictions.