Italy's Draghi Says Faster Growth Will Reduce Debt Burden
Italy's Prime Minister Mario Draghi said that faster than expected growth will be key to cutting Italy's debt burden, which has swelled during the pandemic as the government stepped in to support businesses.
"Economic confidence is coming back," Draghi said addressing lawmakers ahead of the June 24 and 25 European Union summit. "Data is pointing to a stronger than expected economic rebound."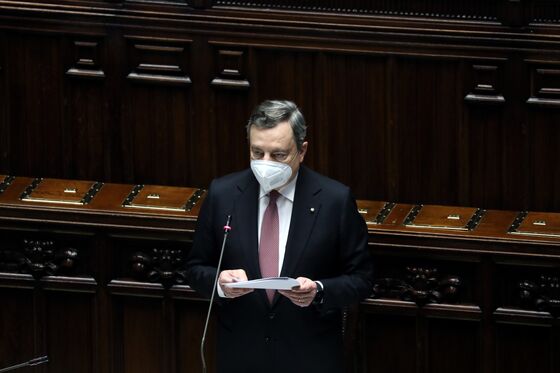 The government's goal is to overcome the "anemic growth" Italy had before the pandemic, which according to Draghi will require to keep an expansionary fiscal stance, he added.
Earlier this week, the former European Central Bank head made a bold call for more economic stimulus in European countries to help bring growth back to pre-pandemic levels.
Italy, which suffered a contraction of 9% in 2020, is seen growing 4.2% this year, but it may experience a stronger rebound according to government officials.
Draghi also addressed the issue of migration, a thorny issue for leaders gathering in Brussels for the summit. The Prime Minister called for a stronger attention to the political and financial implications of migration routes.
"The European Union must act to ensure stability in Libya," Draghi said.