Italy Premier Takes More Time on Rail Link to Save Coalition
(Bloomberg) -- Italian Prime Minister Giuseppe Conte is blowing hot and cold on a controversial rail link between France and Italy to try to keep the two sides of his squabbling governing coalition from blowing apart.
Conte said in a Facebook post that he asked Telt, the French-Italian consortium building the TAV rail line between the cities of Turin and Lyon, to "refrain, with immediate effect, from any further action that may bind the Italian state legally and economically."
A government official said the prime minister informed French President Emmanuel Macron and European Commission President Jean-Claude Juncker of the decision.
The message which would seem to block the planned approval of tenders for the rail link, was hailed as a success by the Five Star Movement, which opposes the rail line. But Conte's words conceal a gain for the pro-business League, which favors the construction of the link, as it allows Telt to proceed with over 2 billion euros ($2.25 billion) of tenders, necessary to receive European Union funding for the project.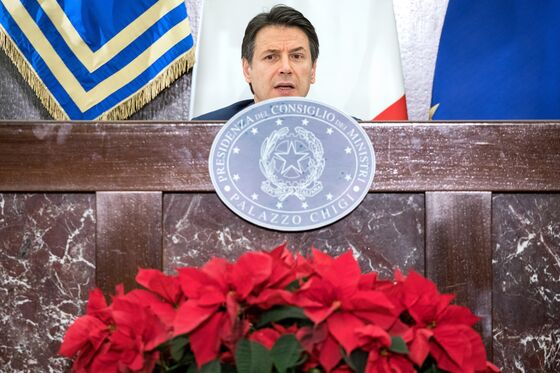 Conte said that it was important to "avoid losing access to European Union funds" for the project. He posted a letter of response to him from Telt which said the consortium will publish "invitations to present an offer" for potential bidders. Telt said in the letter that the invitations are non-binding and a way to respect a March 31 deadline for EU financing, which, if missed, would result in over 300 million euros in lost funds.
"This is something out of a Banana Republic," Sergio Chiamparino, the president of the Piedmont region, where the Italian part of the rail link is located, told reporters in televised remarks from Turin. "It's like saying to start the tender, while knowing the works won't be assigned."
Conte is trying to prevent a government crisis as tensions flare between Deputy Premiers Luigi Di Maio, leader of the Five Star Movement, and Matteo Salvini, head of the League. The project is a red line for Five Star, which opposes it on environmental grounds, and for the League, which backs the plan as a boost for business in its northern electoral strongholds.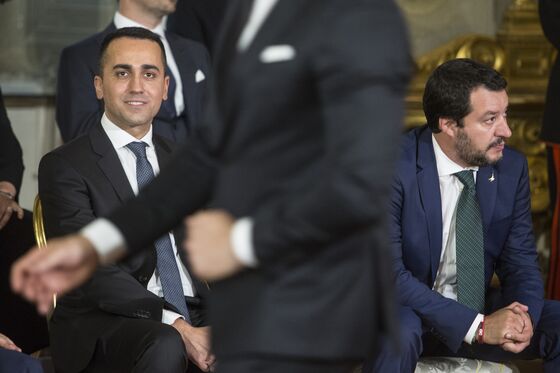 Salvini said earlier on Saturday that he would "work to find a solution" and that if the coalition partners are unable to agree it's possible to consult parliament or hold a referendum. Di Maio posted on Facebook that he's glad the situation is being resolved in a positive way.
Conte also said he will promptly inform France and the EU about the Italian government's position. France has repeatedly said that the project is already under way and should go ahead as planned.
The board of Telt is scheduled to meet on Monday to discuss the tenders. TAV works are currently outsourced to a consortium of companies led by France's Spie Batignolles, which includes Eiffage Génie Civil, Ghella SpA, CMC and Cogeis. About 450 people are employed at the project site, while more than 2,000 are involved in support functions. Any new tenders would be open to all construction companies.