Di Maio Renews Push for Basic Income for Italians
(Bloomberg) -- Luigi Di Maio, one of Italy's two deputy prime ministers, renewed his push for a so-called citizen's income, saying abandoning the key pledge would threaten the government.
The measure, backed by Di Maio's anti-establishment Five Star Movement, is one of a number of costly election promises that have unnerved investors. The coalition government, which also includes Matteo Salvini's rightist League, has also proposed changes to pension legislation and tax reform in the 2019 budget.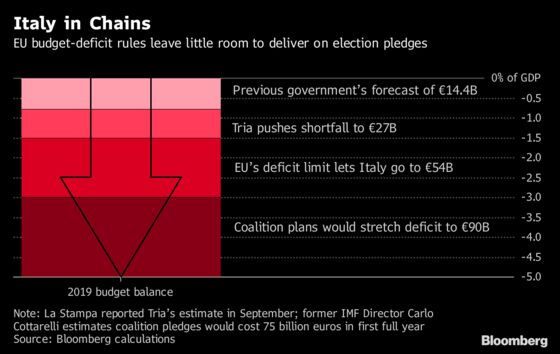 "Either there will be the citizen's income or there will be a serious problem for the government," Di Maio said on Rai television late Tuesday. "Our goal is to keep our promises."
Five Star denied a report on Italy's Ansa newswire on Tuesday that it would seek the removal of Finance Minister Giovanni Tria if it doesn't receive at least 10 billion euros ($11.6 billion) in next year's budget to pay for the measure.
"It's true that there are discussions within the cabinet, as citizen's income is our flagship proposal," Five Star Senator Laura Bottici said in a phone interview. "Yet, I don't really think that Tria will resign on this or that this will cause the government to fall."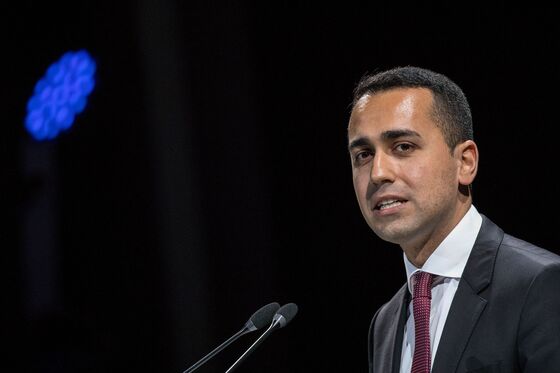 The incessant, and often contradictory, commentary from the coalition leaders is showing little sign of slowing down in the build-up to publication of the 2019 budget. Italy is expected to set new public finance and economic growth targets by Sept. 27, followed by a draft budget which needs to be submitted to the EU by mid-October.
Italian bonds fell for a second day on Wednesday, pushing 10-year yields up 1 basis points to 2.96 percent. Yields have declined from about 3.2 percent late last month as Finance Minister Giovanni Tria works to square the parties' promises with the European Union deficit limit of 3 percent of gross domestic product.
Both Di Maio and Salvini say the country will respect the EU rule, though it's still not clear if they will rein in their plans enough to prevent Italy's huge debt ratio from rising.