It's the Real Putin: Russian Leader Says He Turned Down Doubles
(Bloomberg) -- He may be known for his macho photo shoots in the Russian wild these days, but back at the start of his presidency, Vladimir Putin's aides suggested he use lookalikes for appearances in particularly dangerous places.
"I refused to have doubles," Putin said in an interview with the official Tass news agency released Thursday.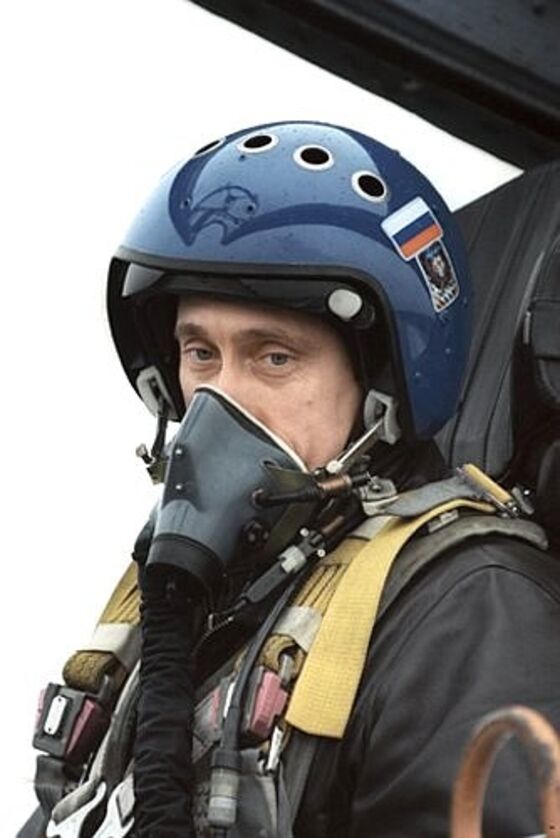 He said the idea came up in the early years of his presidency, when he led a bitter war against Islamist separatists in the North Caucasus region of Chechnya that took thousands of lives and triggered a wave of terrorist attacks across Russia. Putin visited the troops there several times at the height of the fighting, at one point flying in a fighter jet.
Putin lifted the veil of secrecy around his security in an interview that also confirmed he doesn't use a mobile phone, except sometimes when aides offer him theirs.
"It's easier for me to pick the special-communications phone and they can reach anyone," he said, referring to the Kremlin's own network.