It's Not Too Early for 2020 as Candidates Mull Run Against Trump
(Bloomberg) -- The 2020 presidential election is still a few years away. But with midterms in the history books, there's already a crowded field of potential Democrats who might run against President Donald Trump -- and perhaps a Republican or two.
Outgoing Ohio Governor John Kasich, who fell to Trump for the Republican nomination in 2016, said on ABC's "This Week" on Sunday that he's "very seriously" considering another bid. He said he hasn't determined whether that would be a Republican primary challenge to Trump or as an independent.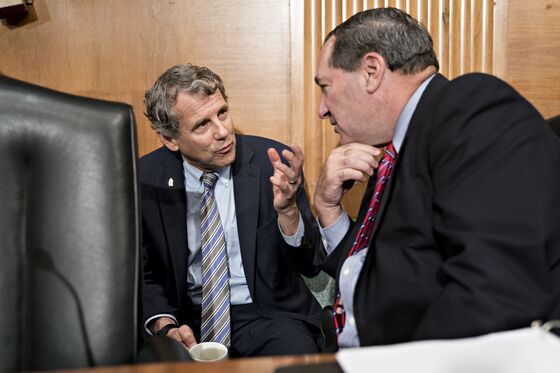 Democratic Senator Sherrod Brown of Ohio, who won re-election Nov. 6 in a state that Trump won by more than 8 percentage points two years ago, also said on ABC that he's "seriously thinking" about a run. He's one of at least seven senators have been discussed, ranging from progressive Elizabeth Warren from Massachusetts to independent Bernie Sanders, who ran against Hillary Clinton for the Democratic nomination in 2016.
Senators Amy Klobuchar of Minnesota, Cory Booker of New Jersey and Kirsten Gillibrand of New York have also been mentioned as possible candidates to run against Trump. Klobuchar said on ABC that people are talking to her about running but she's still thinking about it.
Kamala Harris, a first-term senator from California, campaigned in Iowa a few weeks before the midterms, ostensibly for local Democratic candidates, in what was seen as the first steps toward a possible campaign of her own.
Iowa holds the nation's first nomination contest in each presidential year; the tentative date for its caucus is Feb. 3, 2020 -- just 435 days away.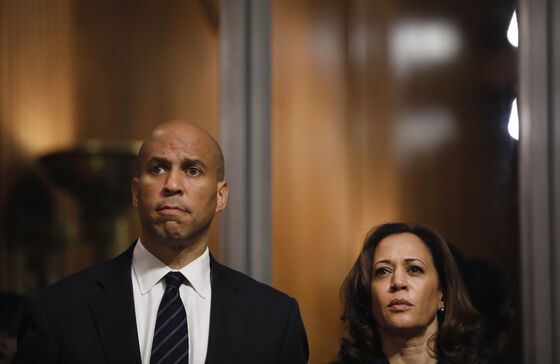 Other candidates who are exploring presidential runs include billionaires Michael Bloomberg, founder and majority owner of Bloomberg LP, who would run as a Democrat, and environmentalist Tom Steyer, as well as Democratic governors such as Colorado's John Hickenlooper and former Vice President Joe Biden. Steyer said Sunday on NBC's "Meet the Press" that he hasn't decided whether or not to run, or who to support if he chooses not to.
The Trump era has elevated the ideological left in the Democratic Party, as many candidates ran during the midterm election on ideas like Medicare-for-all health insurance, sharp increases in the federal minimum wage, tuition-free public college, and more open immigration policies.
They won't achieve those while Trump is in office, and candidates seeking to be the party's standard-bearer in 2020 will have to contend with an uncertain appetite for them within the party base.
The midterm elections reshaped the Republican landscape by taking some longstanding battlegrounds off the map and adding new swing states. That presents challenges for Trump and the crowd of Democrats eager to run against him.
Perhaps the most significant shift in 2018 came in upscale, highly educated suburban areas that had voted Republican for generations and broke for Democrats this year. A prime example was Orange County in Southern California, where former President Richard Nixon cut his political teeth in the 1940s and 1950s.
Kasich said the country needs "different leadership." He said he's having "earnest " discussions with friends and advisers about whether he should run, because he thinks he can win, can have a strong enough showing to disrupt the political system or does something else to have an impact.
The Ohio governor cited the tone, partisanship and division in the U.S., as well as policies including rising debt, the the inability to deal with immigration and issues "that we have as America alone in the world."
Kasich, who leaves office in early January, said "all options are on the table" regarding a presidential bid. But he speculated about a potential race between Trump and Warren as the Democratic nominee with "an ocean of people who sit in the middle."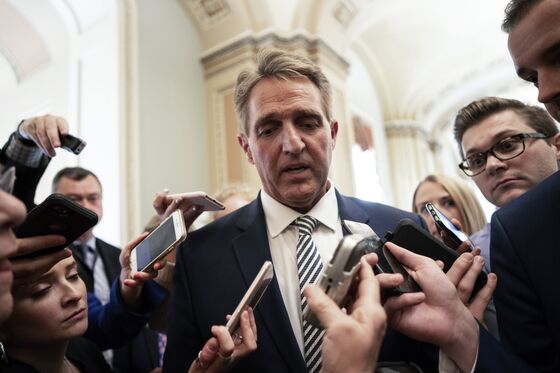 Another Republican, retiring Senator Jeff Flake of Arizona, has spent months not ruling in or out a 2020 primary run as an independent.
While the results will give Democrats hope of wresting back the White House, history warns against over-interpreting them. President Barack Obama won many Rust Belt and Midwestern states in 2008, for example, but two years later, Democrats suffered crushing defeats there. Obama rebounded and won them again in 2012.
The GOP's strongest support in the midterm election came from whites without a college degree -- particularly men, whom they won by 34 points nationally. That enabled the party to run up the score in rural areas, leading to the defeats of Democratic incumbent senators in North Dakota, Missouri and Indiana.
For Democratic voters likely to face a large and diverse field of presidential candidates in 2020, a central question is which of them can rebuild the vaunted Midwestern "blue wall" that Trump scaled in 2016.
That may mean deciding whether to pick a candidate who'll run on an ideologically progressive platform and try to expand the electorate by mobilizing non-traditional voters -- much as Obama and Trump did -- or to select a candidate who'll seek distance from party's left wing and appeal more to middle-of-the-road voters.