U.K.'s May Stands Firm as Brexit Backers Plot Her Removal
(Bloomberg) -- Is Theresa May's time finally up? She doesn't think so.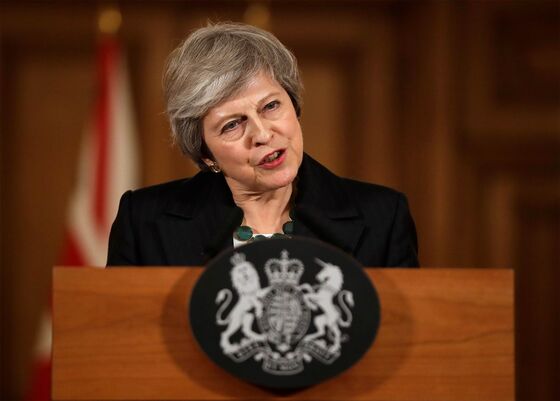 After months of veiled threats and dark warnings, the pro-Brexit army of hardliners have finally mobilized. Their informal leader -- Jacob Rees-Mogg -- has submitted his letter of no-confidence to Graham Brady, the chairman of the 1922 Committee of rank-and-file Conservatives.
But the prime minister is standing firm: "Am I going to see this through? Yes."
Asked if she would carry on if she won a confidence vote by just one vote -- a scenario that is hypothetical -- her answer was revealing: "Leadership is about taking the right decisions not the easy ones." For now it seems the threshold to trigger that process has not been reached yet.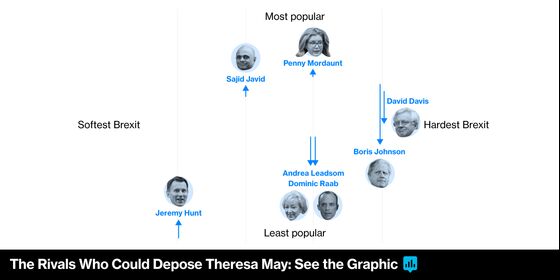 The pound pared its losses as May spoke but still headed for its biggest drop since June 2017, down 1.6 percent at $1.2784.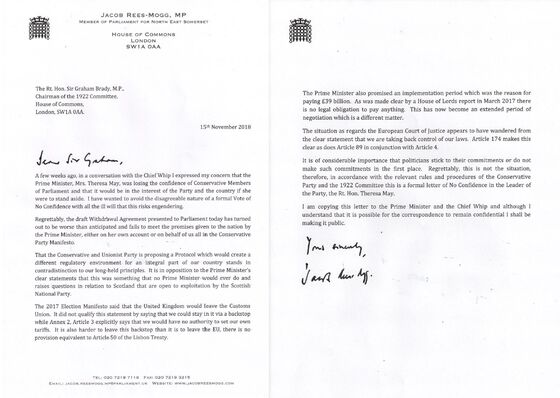 The problem for her is how many "Brexiteers" will follow Rees-Mogg's lead. Her Brexit blueprint -- finally published -- was unacceptable to them for making far too many concessions to the European Union.
Brady oversees the process and requires 48 letters to formally start the process that could end with May's ousting. It was always clear they probably could get the numbers to mount a challenge -- less clear if they had the numbers to get rid of her.
The coming days could provide the answers as the Conservatives descend into open warfare.
Rees-Mogg said he wasn't offering himself as a potential leader in lieu of May. Rather he praised the Cabinet ministers who resigned within hours of each other this morning. They are Brexit Secretary Dominic Raab -- who was called "impressive" -- as was Esther McVey. He predicted in front of television cameras that the leadership challenge could be wrapped up in a matter of weeks.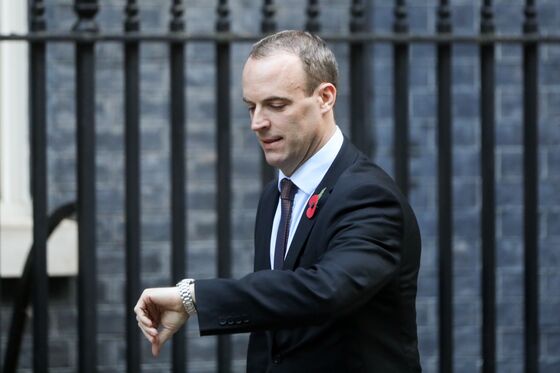 He also had warm words for two men who resigned back in July. David Davis, May's first Brexit negotiator, and Boris Johnson, the former secretary who was the leading campaigner for Leave during the 2016 referendum campaign.
There was some relief for May in the form of three pro-Brexit Cabinet ministers -- Andrea Leadsom, Liam Fox and Penny Mordaunt -- deciding, for now, they were staying put. Political watchers however will be keeping an eye on them as they could tip the balance against her.