Irish PM Seeks to Comfort Unionists Over Brexit Deal
(Bloomberg) -- Irish Prime Minister Leo Varadkar offered an olive branch to unionists over a looming Brexit deal, insisting the accord isn't designed to pave the way for a united Ireland.
While a backstop which essentially keeps Northern Ireland in the customs union and parts of the single market is on the table, Varadkar said Northern Irish unionists had nothing to fear from the deal.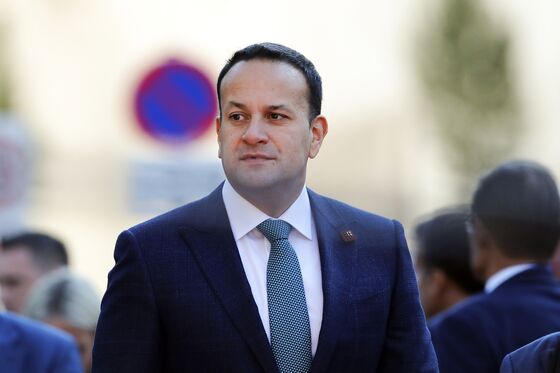 "There can be no change to the constitutional status of Northern Ireland unless a majority of people in Northern Ireland say so and we're very happy to have that written into any agreement giving them that legal guarantee," he said in parliament in Dublin on Wednesday. "I know that for the unionist community in Northern Ireland at the moment this is quite a difficult time."
The Democratic Unionist Party, the Northern Irish group that props up the U.K. government, is furious with the Brexit deal as it treats the region differently to the rest of the country. Lawmaker Sammy Wilson said he won't vote for "humiliation," and the party will try to change the deal.