Pete Buttigieg Maintains Lead in Iowa: Campaign Update
(Bloomberg) -- Pete Buttigieg maintained his lead in the Iowa caucuses after the Democratic party released a second tranche of results, cementing his status as a credible contender after an extraordinary rise from the little-known mayor of a small Indiana city to the top tier of the presidential race.
With 71% of precincts reporting, Bernie Sanders was a close second with his promises to deliver Medicare for All and lead a political revolution against wealth inequality.
The results were a major setback for former Vice President Joe Biden, who was in fourth place behind Senator Elizabeth Warren.
Addressing supporters in New Hampshire, the state with the next presidential contest, Buttigieg, 38, leaned into his relative youth. He said "Every time that we have earned that Oval Office it has been with a candidate that's focused on the future, new in politics, offering a different vision."
New Hampshire Shows Biden and Sanders Tied in next contest
Bernie Sanders and Joe Biden are tied for first place in the latest New Hampshire poll.
A survey of 491 registered voters who intend to vote in next week's primary found the Vermont senator and the former vice president each had 19% support.
That's a jump of 10 percentage points for Sanders since the college's November poll.
"Sanders' rise is testament in part to the fact that hard campaigning in New Hampshire does persuade voters," said New Hampshire Institute of Politics Executive Director Neil Levesque.
Former South Bend, Indiana Mayor Pete Buttigieg was in third, with 14%; while Massachusetts Senator Elizabeth Warren and Minnesota Senator Amy Klobuchar were tied with 11% support. The poll was conducted from Jan. 29 to Feb. 2, the eve of the Iowa caucuses.
Iowa GOP Defends First-In-the-Nation Caucus (5:13 p.m.)
While Republicans close to President Donald Trump have ridiculed the vote-counting debacle that snarled results from the Democrats' caucuses in Iowa, the state's elected GOP officials were quick to defend the tradition that brings visitors -- and millions in spending -- to the state every four years.
"Iowa's unique role encourages a grassroots nominating process that empowers everyday Americans, not Washington insiders or powerful billionaires," Senators Chuck Grassley and Joni Ernst and Governor Kim Reynolds said in a joint statement Tuesday morning. "Iowa's bipartisan first-in-the nation status helped lead to the nomination of President Obama and has the full backing of President Trump."
Trump confirmed as much earlier, saying in a tweet the foul-up was the fault of "Do Nothing Democrats" but "as long as I am President Iowa will stay where it is. Important tradition!"
On caucus night, allies of the president, including his son, were quick to float conspiracy theories about the delay in reporting results.
"Yeah rigging the primary worked wonders for the Democrats last time," Donald Trump Jr. tweeted, invoking his father's frequent claims in 2016 that the Democratic nominating process was rigged against Bernie Sanders.
Democrats Declined DHS Offer to Test Caucus App (9:26 a.m.)
Iowa Democrats declined an offer from the Department of Homeland Security to test its new caucus app for cybersecurity flaws and vulnerablilities, acting DHS Secretary Chad Wolf told Fox News Tuesday.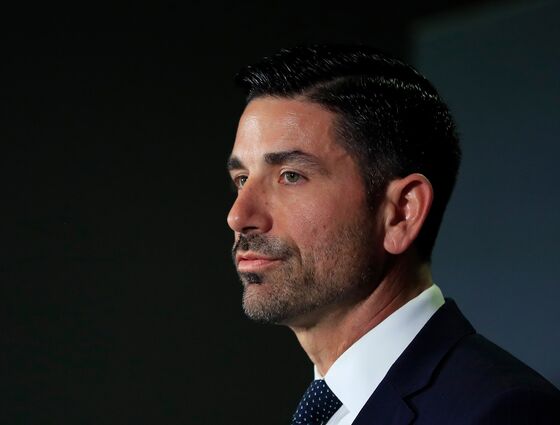 Such a test from DHS' Cybersecurity and Infrastructure Security Agency would have focused on security and not the performance issue that Wolf said was most likely responsible for the failure. Still, Wolf said this was a "concerning event" given the amount of scrutiny around elections security after Russians targeted the 2016 presidential election.
"We don't see any malicious cyber activity going on," Wolf said. "No one hacked into it -- so this is more of a stress or load issue as well as a reporting issue that we're seeing in Iowa."
The Iowa Democratic Party has said there was no evidence of hacking in the much-delayed results, merely human error.
Iowa Democrats Say Results to Be Released Today (8:24 a.m.)
Iowa Democrats said they identified a flaw in a phone application that caused an hours-long delay in reporting results of their first-in-the-nation presidential caucuses and that they expected to announce a winner on Tuesday.
The Iowa Democratic Party said in a statement that it had investigated the app's failure and that "there was not a cyber security intrusion."
"We determined with certainty that the underlying data collected via the app was sound," party chairman Troy Price said in the statement. "While the app was recording data accurately, it was reporting out only partial data. We have determined that this was due to a coding issue in the reporting system. This issue was identified and fixed."
The state party deployed a new app for officials running local caucuses at more than 1,600 sites to report results after the Monday evening vote. But the app failed in many locations and precinct leaders also said they were unable to report results by phone.
"While our plan is to release results as soon as possible today, our ultimate goal is to ensure that the integrity and accuracy of the process continues to be upheld," Price said.
Democrats Head to New Hampshire Without Iowa Results
Democratic candidates were leaving Iowa without the results of the party's first-in-the-nation presidential caucuses and heading to New Hampshire to campaign Tuesday before that state's primary next week.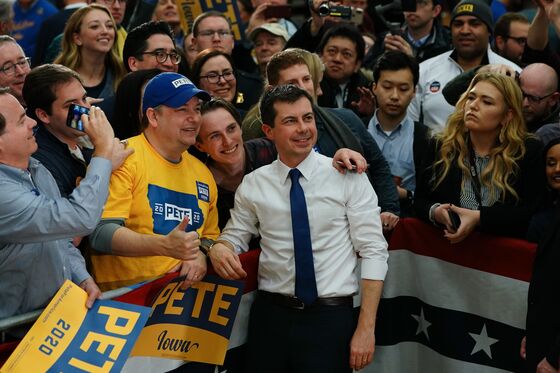 Pete Buttigieg arrived in the Granite State for a morning town hall at a theater in Manchester. Buttigieg told MSNBC in an interview Tuesday that he will trust the results from Iowa, which are expected to be released later in the day.
"I certainly will take the folks in Iowa at their word," Andrew Yang, who held a 4 a.m. rally at the Manchester regional airport, told CNN. "I'm sure they would not have wished this kind of delay on anyone."
Amy Klobuchar told CNN upon arrival in Manchester Tuesday that she was confident that Iowa party officials could count the results by hand.
The Iowa caucuses Monday left candidates and voters hanging with no results and no springboard into the next round of contests. The state party deployed a new phone app for precinct chairmen to report results at the same time it deployed a new system for tabulating winners. Both appear to have failed.
Some campaigns were putting out their own internal surveys or laying claim to leading positions in Iowa. But without any formal tabulation released candidates headed to the next stop.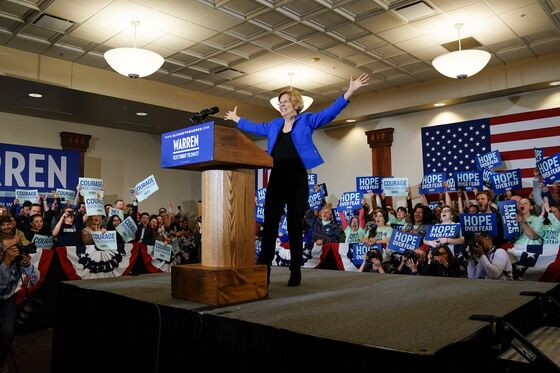 Elizabeth Warren took an overnight flight for an 11 a.m. event in Keene. Joe Biden and his wife Jill were to hold an event at 11:30 a.m. in Nashua. And Bernie Sanders will hold an event at 5 p.m. at an athletic club in Milford.
CNN will host town halls featuring eight presidential candidates in New Hampshire on Feb. 5 and 6, and some of them will debate there on Feb. 7.
The New Hampshire primary is Feb. 11.
Nevada holds its caucuses on Feb. 22, and South Carolina has a primary on Feb. 29.
(Disclaimer: Michael Bloomberg is also seeking the Democratic presidential nomination. He is the founder and majority owner of Bloomberg LP, the parent company of Bloomberg News.)