Buttigieg Leads in Iowa Caucuses as Delayed Results Unfold
(Bloomberg) -- Pete Buttigieg maintained his lead in the Iowa caucuses after a second tranche of results was released Tuesday, cementing his status as a credible contender after an extraordinary rise from the little-known mayor of a small Indiana city to the top tier of the presidential race.
With 71% of precincts reporting, Bernie Sanders was a close second with his promises to deliver Medicare for All and lead a political revolution against wealth inequality.
The results were a major setback for Joe Biden, who was in fourth place behind Elizabeth Warren.
Addressing supporters in New Hampshire, the state with the next presidential contest, Buttigieg, 38, leaned into his relative youth, saying, "Every time that we have earned that Oval Office it has been with a candidate that's focused on the future, new in politics, offering a different vision."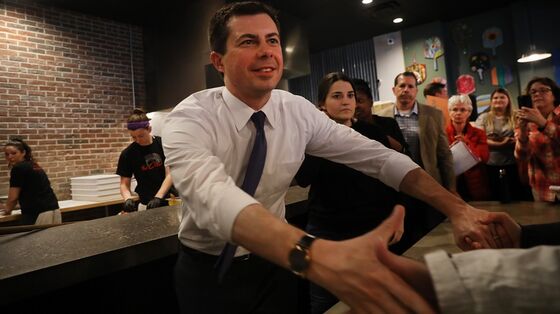 Jeff Weaver, Sanders' senior adviser, thanked the voters of Iowa and pointedly added that "in the first and second round more people voted for Bernie than any other candidate."
On Monday night, the caucuses that were meant to give shape to the Democratic presidential race devolved into a political embarrassment for the party and left candidates and voters hanging with no results and no springboard into the next round of contests, including New Hampshire's primary in seven days.
The chaos in Iowa began when an attempt to modernize the arcane caucus system and make it more transparent melted down with the introduction of new technology and more complex rules. The Iowa Democratic Party said it was unable to release results from Monday's caucuses after discovering "inconsistencies" in reporting from some precincts.
Among a field of experienced Washington lawmakers, Buttigieg's lead in the developing Iowa vote count reflected a surprising success for a gay former mayor of a midsized Midwest city with a hard-to-pronounce name.
Buttigieg offers himself as a candidate for generational change. "I bring a different perspective," the Afghanistan war veteran, who campaigns alongside his husband, said in a January debate in Des Moines.
The results in Iowa unrolled amid an uproar over the delayed vote count.
After virtual silence on Monday night, the state party said Tuesday morning that it had identified a flaw in the phone application used to report results that led to the failed vote tabulation.
"We determined with certainty that the underlying data collected via the app was sound," Price, the state chairman, said in the statement. "While the app was recording data accurately, it was reporting out only partial data. We have determined that this was due to a coding issue in the reporting system. This issue was identified and fixed."
The party's clean-up efforts are unlikely to quiet critics.
In the void, several campaigns leaked unverified internal campaign data -- submitted by their own precinct captains -- to claim a strong showing.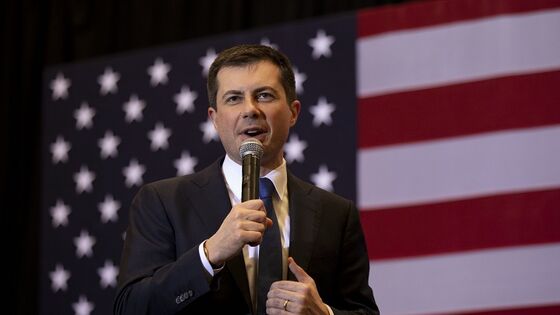 President Donald Trump on Tuesday morning claimed on Twitter that he was "the only person that can claim a very big victory in Iowa last night," referring to the Republican caucuses where he easily triumphed. He called the Democratic results "an unmitigated disaster."
The Iowa contest is the first in a long cycle of caucuses and primaries that stretches until June -- awarding just 1% of the delegates needed to clinch the Democratic presidential nomination. But Iowa offers outsized momentum to its strong finishers as they headed to New Hampshire a week away.
The Iowa Democratic Party said there was no evidence of hacking in the stalled reporting of results, but rather human error and other inconsistencies that forced the party to resort to hand-counting the votes.
The state party deployed a new phone app for precinct chairmen to report results at the same time it deployed a new system for tabulating winners. Both appear to have failed.
Precinct chairmen found it difficult to use the app and instead resorted to calling a hotline. The hotline got so jammed up that they were waiting for 30 minutes or more for someone to answer. Then the party reported there were "inconsistencies" in the count and decided to withhold announcing results until at least Tuesday.
The disruption in the reporting is likely to accelerate calls for an end to caucuses. Only three other states -- Nevada, Wyoming and Kansas -- still use the caucus system in the nomination race as the national party has tried to shift states toward using primaries.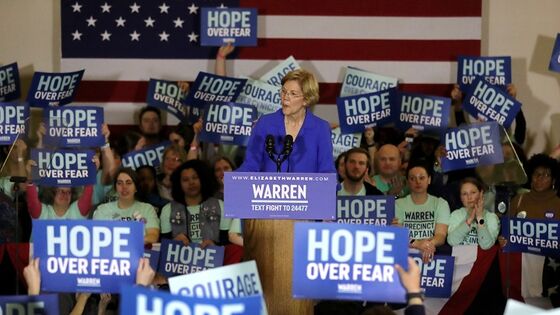 The Iowa Democratic Party went into the 2020 caucuses touting a series of reforms intended to make the process more fair, accountable and transparent.
There are now three sets of results reported, allowing greater visibility into who participants supported in the first and second rounds, as supporters of candidates who don't meet a 15% threshold are given a chance to join with backers of other candidates.
The party developed a smartphone app to expand the online reporting of results from precincts to party headquarters. And there's a paper trail of presidential preference cards filled out by each caucus-goer, allowing the party to re-create the results even after the caucus ends.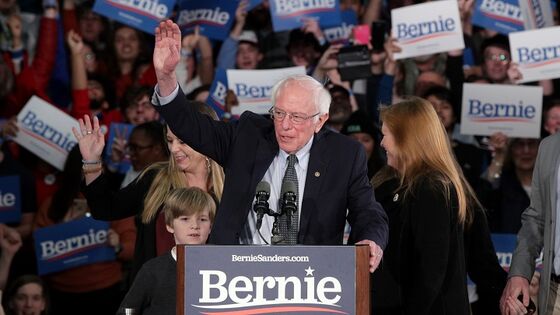 But the rule changes created chaos and confusion.
The delay in reporting results followed complaints from some local party officials that they were struggling to use the new telephone application to report tallies from precincts.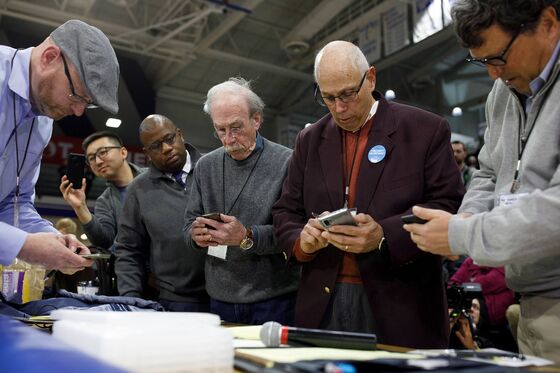 The party first used a smartphone application to report results in 2016, but before then, all results were submitted by phoning them in.