Indonesian Quake May Have Killed Thousands as Many Still Trapped
(Bloomberg) -- The death toll from a 7.5 magnitude earthquake and tsunami that hit Indonesia's island of Sulawesi has climbed to more than 400 and may reach into the thousands, according to Vice President Muhammad Jusuf Kalla.
Local media reports quoted Kalla as saying that he expected the toll to grow as he drew comparisons between the latest quake and a tsunami that hit Indonesia's Aceh province in 2004.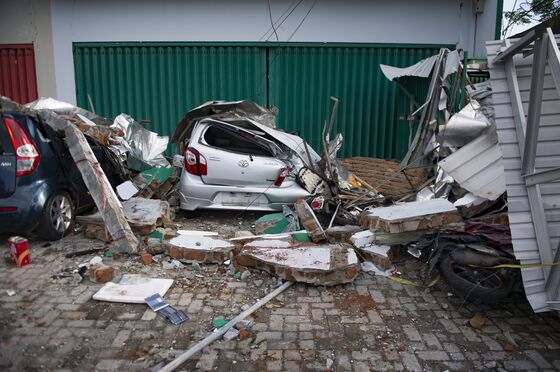 The official death toll from the disaster rose to 405, and will likely be higher as many victims remain trapped under collapsed buildings, Sutopo Purwo Nugroho, a spokesman at National Disaster Mitigation Agency, said in a televised phone interview with Kompas TV on Sunday. Many of the dead were found at beaches near the city of Palu, population 300,000, where a festival was being held.
Many people on the beach were killed as they weren't aware of the threat of a tsunami because there is no siren to warn them, Nugroho wrote on his Twitter account. At least 170 aftershocks hit the island as of 12 a.m. on Sunday.
Indonesia's 17,000 islands are prone to earthquakes because the country straddles the Ring of Fire, an arc of fault lines and volcanoes that causes frequent seismic upheavals. At least 160,000 people were killed on Sumatra Island as a result of a 9.1 magnitude earthquake and tsunami on Boxing Day in 2004. More than 100 people were killed after a magnitude 7 earthquake struck a popular tourist island of Lombok in August.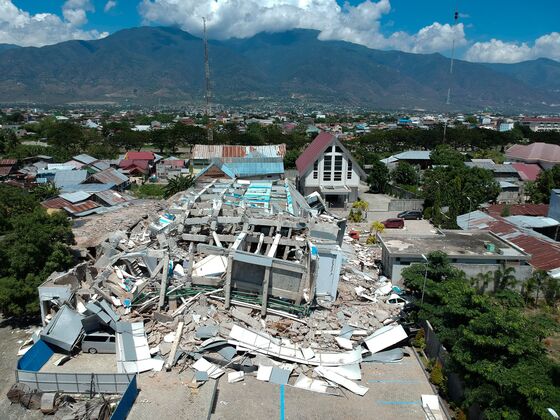 A tsunami of as high as three meters hit the coast on Friday after a massive quake that damaged thousands of buildings in Palu and caused a major power failure and cut communication, Nugroho said. The agency has yet to receive information from the town of Donggala, population 270,000, because of communication problems.
State-electricity company PT Perusahaan Listrik Negara is working to restore power in the island to help revive communication, Rudiantara, communication and information minister, said in a televised phone interview with Kompas TV. Electricity is needed to reactivate more than 500 cellular phone towers that are currently offline because of power outage. The ministry has deployed 30 satellite phones to rescue workers and will provide another 100 satellite phones, he said
PT Garuda Indonesia canceled at least 18 flights to and from Palu until Oct. 2 as the airport is still closed, the state carrier said in emailed statement on Saturday.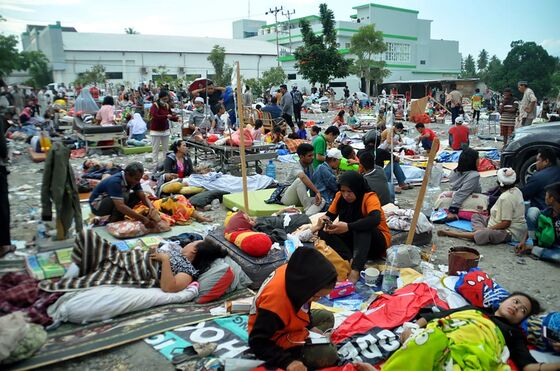 More than 400 people were treated at hospitals for injuries. More than 14,000 people were displaced from their homes and are being housed in emergency tents, Nugroho said. There were also reports of the quake impacting towns outside of Palu and Donggala, which could signal more victims from the disaster, he said.
One video image showed a wall of water smashing into a row of buildings, while other pictures showed a shopping mall reduced to rubble and a mosque in Palu partially submerged. Evacuation remains a problem and the agency will send heavy equipment by sea to aid rescue efforts, Nugroho said.
Australia's Prime Minister Scott Morrison called Indonesia's President Joko Widodo overnight to express his sympathy and pledge his support. "If he needs our help, he'll have it," Morrison said on ABC's Insiders program on Sunday.