Indonesia's Jokowi to Partner With Cleric in Bid for Second Term
(Bloomberg) -- Indonesian President Joko Widodo picked a top Islamic cleric as his running mate for next year's election in the world's most populous Muslim nation, a shift designed to counter religious attacks as he battles challenger Prabowo Subianto in a rerun of the 2014 vote.
Both politicians announced their candidacies for the April 2019 election on Thursday night in Jakarta, with official campaigning set to begin in September. While Widodo -- known as Jokowi -- is favored to win a second and final five-year term, rising prices and growing concerns of inequality could bolster Subianto, a 66-year-old former general.
Jokowi, 57, surprised some analysts with by choosing Ma'ruf Amin, the head of the nation's influential clerics' council, as his vice presidential candidate. The 75-year-old cleric from the nation's most influential Muslim organization played a part in last year's defeat of Jakarta's incumbent governor, a Christian ally of Jokowi who was accused of blasphemy by Islamic groups.
"Maybe there are questions from all over the country, why Ma'ruf Amin?" Jokowi told reporters while making the announcement. "In my opinion, we complement each other: Nationalist, religious. Our target is all Indonesian citizens."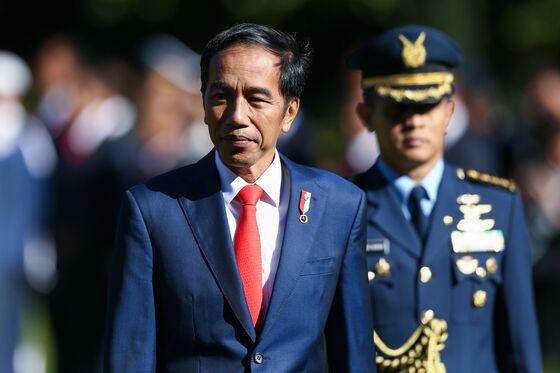 Jokowi is betting that a turn rightward will help guarantee a second term, as economic growth falls short of his 7 percent target and a slide in the currency fuels inflation fears. He already enjoys a considerable lead in opinion polls, and partnering with Amin may help him to woo conservative Muslim voters who might otherwise back Subianto.
Amin provides "a very strong shield against identity-politics attacks aimed at Jokowi, who is often accused by the opposition of being 'insufficiently Muslim and too pro-minority,"' Paul Mumford, Asia director for Eurasia Group, said in a note. Still, he cautioned, Jokowi remains vulnerable to global macroeconomic forces such as oil prices and an emerging-market rout.
Indonesia's economy has expanded at about 5 percent under Jokowi with the unemployment rate falling to a two-decade low. The president has also been praised for a massive infrastructure program and reform agenda that's helped secure sovereign rating upgrades and much-needed investment.
Jokowi has gained endorsements from at least six major parties, including his Indonesian Democratic Party of Struggle and former ruling party Golkar. The 57-year-old has worked hard at maintaining an image as the "people's president" that helped catapult him to the top job. His alliance also controls more than 60 percent of parliament.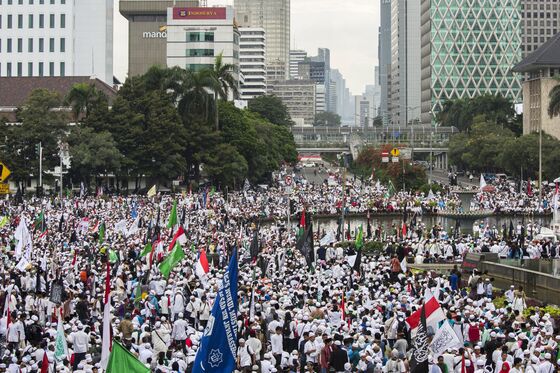 Subianto, who leads Indonesia's main opposition party Gerindra, picked incumbent Jakarta Deputy Governor Sandiaga Uno as his running mate. The pair had joined forces last year to defeat incumbent governor Basuki Tjahaja Purnama, known as Ahok, who was later jailed after being found guilty of blasphemy.
The Subianto-Uno pair pledged to work for more equal distribution of wealth, creation of jobs, and ensure affordable food prices while accelerating the nation's development.
"We form coalitions to find solutions to the fundamental problems of the Indonesian people, namely the flow of national wealth out of Indonesia," Subianto told reporters.
Indonesia, the fourth-most populous country with 262 million people, has more than 25 million living in poverty, according to the World Bank.
Jokowi, the first president to come from outside the political elite or the military, has often faced questions about his Islamic credentials. Days before the 2014 election, Jokowi made a dash to the holy city of Mecca after he fended off allegations over his religion and ethnicity during the campaign. That's something he would have considered while picking Amin.
"The biggest flaw of Jokowi is the perception about him that he's anti-Islam," said Achmad Sukarsono, a Singapore-based analyst at Control Risks. "By picking Amin, Jokowi is showing that he's a Muslim and fighting for the interest of Muslims. By doing that, he hopes to secure Muslim votes."
Amin is an Islamic scholar and heads the Indonesian Ulema Council. He is also the chairman of the advisory council of Nahdlatul Ulama, the country's largest Islamic organization with about 140 million members.
In that role Amin has backed moves to ban activities of a Muslim minority group and a wide-ranging anti-pornography law, while also criticizing the Constitutional Court last year for rejecting a petition to criminalize gay sex.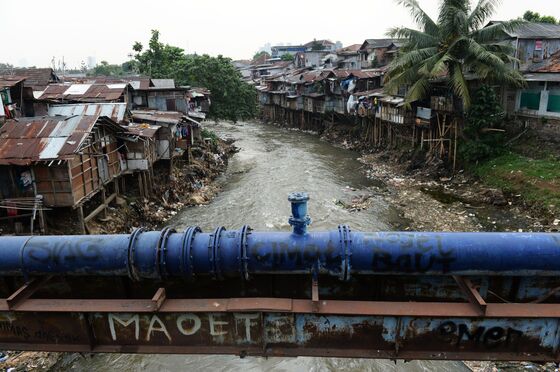 "We want a stern prohibition of LGBT activities and other deviant sexual activities and legislation that categorizes them as crime," Aminsaid in 2016, according to the Jakarta Post.
Still, Jokowi's choice of a cleric may also be lauded by investors as they won't need to worry about religious and ethnicity issues, which were often a distraction for the president while pursuing economic reforms, according to Lana Soelistianingsih, chief economist of Samuel Sekuritas.
"Jokowi's economic platform won't change that much," Soelistianingsih said. "Investors may well appreciate Ma'ruf if he's able to address religious and ethnicity issues that have worried them all this time. This will create stability, something that investors long for."