India-Pakistan Rivalry Takes a Dangerous Turn
Two of Asia's fiercest rivals are at it again.
India said it launched airstrikes inside Pakistan's territory today and killed more than 300 at a jihadist training camp. Pakistan, which called it a "grave aggression," scrambled its jets in response but denied anything major was hit or that there were any casualties.
It's the most serious military confrontation between the nuclear-armed arch-rivals in decades – and could sway votes in India's upcoming general election.
Tensions have run high since a Feb. 14 suicide bombing in Kashmir killed 40 paramilitary troops in the worst attack on Indian forces since Prime Minister Narendra Modi came to power. New Delhi blamed that assault on its neighbor and the Pakistan-based group Jaish-e-Mohammed.
Modi promised to respond. With India's general election just months away, many think he may have had no choice.
Launching airstrikes, though, is a dramatic escalation. Analysts suggest it's the first time military aircraft have flown over the border since the 1971 Indo-Pakistani War, when India invaded what was then East Pakistan.
After Prime Minister Imran Khan today directed the armed forces and the public to "remain prepared for all eventualities," everyone is waiting to see what Pakistan will do next.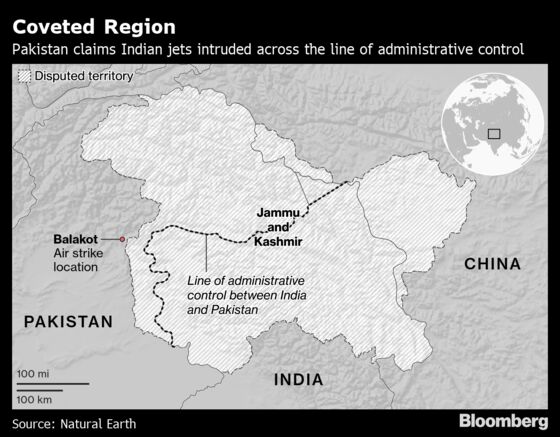 Brexit intrigue | Prime Minister Theresa May seems to have accepted her mission to get Brexit done by March 29 is likely to fail. She is considering pushing back the deadline to leave while the opposition Labour Party is backing a second referendum. The pound rose on the fact that the chances of a catastrophic no-deal scenario have been reduced.
Summit stumbles | The slapdash nature of President Donald Trump's second summit with Kim Jong Un was exposed today, as American journalists were abruptly evicted from a Hanoi hotel housing the North Korean leader with key details of the meeting still a mystery. The White House are playing down Thursday's talks. The two sides haven't even agreed on the meaning of denuclearization – the U.S.'s main purpose for the negotiations.
All eyes on Cohen | When Trump's ex-fixer and longtime lawyer Michael Cohen testifies in open session tomorrow, he won't be allowed to discuss matters still under investigation by Special Counsel Robert Mueller, who's almost finished with his probe into alleged Russian meddling in the 2016 election. Cohen, who has pleaded guilty to nine felonies, including lying to Congress, will appear today and Thursday behind closed doors.
Congress hits back | The significance of Democratic control of the U.S. House will be on show today with the chamber poised to pass a resolution canceling Trump's emergency border declaration. While the measure probably will clear the Republican-controlled Senate, it's unlikely to get enough support to override a promised presidential veto. At stake is how much a gridlocked legislature should cede to the executive branch.
In hot water, again | Elon Musk is in trouble again with U.S. regulators over his tweets about Tesla, raising fresh concerns about the billionaire CEO's ability to responsibly run a public company. The U.S. Securities and Exchange Commission yesterday asked a judge to hold Musk in contempt for violating a settlement requiring him to get company approval for social media posts and other writings that could be material to investors. 

What to watch 
Nigerian President Muhammadu Buhari is leading in early returns from Saturday's general elections. Final results are due later today or tomorrow.
The U.S. called for a United Nations Security Council meeting to discuss Venezuela today at 3 p.m. in New York.
And finally … Iranian Foreign Minister Mohammad Javad Zarif, who helped negotiate his country's nuclear accord with world powers, posted a surprise statement to Instagram yesterday announcing his resignation. If accepted by President Hassan Rouhani, it would strip him of one of his key lieutenants at a time of growing confrontation. And while Iranian reformists and moderates may be disappointed by the news, Israel's Prime Minister Benjamin Netanyahu certainly wasn't. "Good riddance," he tweeted.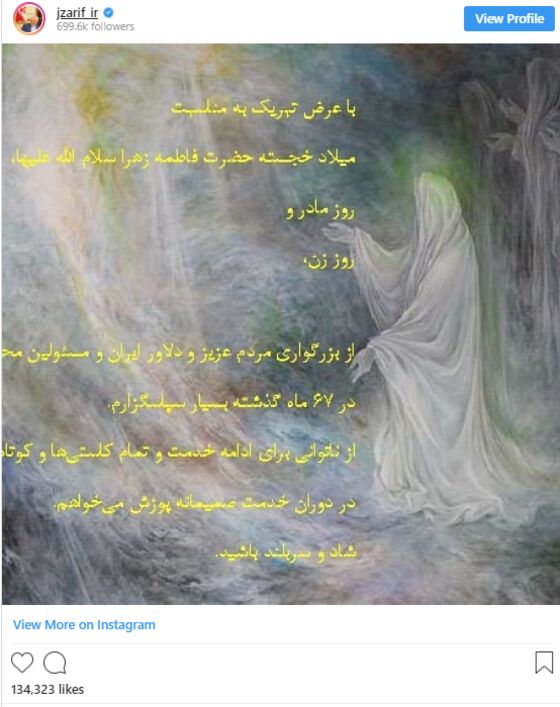 Before you go, check out TicToc by Bloomberg for a piece on Iran's millennials, it's Iran as you've probably never seen it.