World's Biggest Cricket Arena That Hosted Trump Is Renamed After Modi
(Bloomberg) -- The Indian cricket stadium where former president Donald Trump basked in the adulation of a crowd of more than 100,000 last year, has now been named after his host Prime Minister Narendra Modi.
The world's biggest cricket arena, located in Modi's home state of Gujarat and refurbished last year, was renamed by India's President Ram Nath Kovind on Wednesday in the presence of one of the prime minister's oldest associates Home Minister Amit Shah. Shah's son Jay Shah is the secretary of the Board of Control for Cricket in India.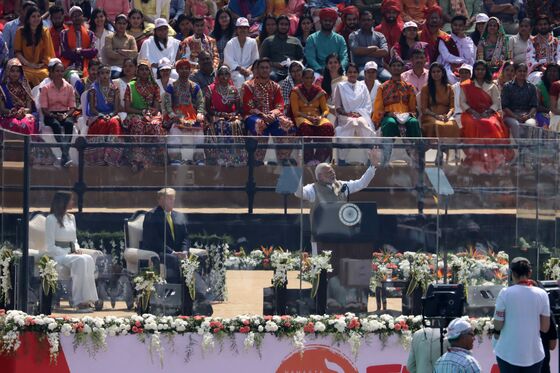 While naming airports, roads and buildings after former presidents, prime ministers and other political leaders is fairly common in India, naming of the building after a leader who is alive and in power is rare.
"Naming a stadium after a sitting PM is an unusual thing to do and is also hard to explain. It is a gift to critics inside and outside who think a cult of personality has grown up around Modi," said Ian Hall, a professor in international relations at Griffith University, Australia, and author of 'Modi and the Reinvention of Indian Foreign Policy.' "It will be taken as a sign that India is slipping towards a kind of strongman authoritarianism."
Hall said the latest move was reminiscent of the time in 2015 when Modi wore an expensive suit with his name monogrammed in pinstripes all over it during a meeting with Barack Obama which had "damaged his reputation."
The stadium's renaming was also criticized on social media and by opposition leaders including Indian National Congress' Rahul Gandhi who tweeted a jibe about the two bowling ends of the cricket pitch named after billionaires Mukesh Ambani and Gautam Adani's companies.
The stadium was renamed just ahead of a five-day cricket test match between India and England Wednesday.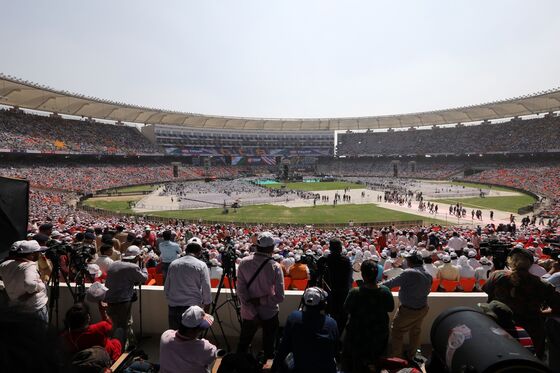 Local leaders in Modi's home state Gujarat denied that the stadium had earlier been named after Sardar Vallabhbhai Patel, independent India's first home minister, the Hindustan Times reported.