Japan's Suga Favorite to Succeed Abe After Party Limits Vote
(Bloomberg) -- Japan's ruling Liberal Democratic Party adopted a structure for a vote to replace outgoing Prime Minister Shinzo Abe that could help the premier's right-hand man, Yoshihide Suga, take over.
Party officials decided on a system Tuesday that would give more weight to lawmakers in the party over rank and file members, LDP General Council Chairman Shunichi Suzuki told reporters.
The move comes as Suga appears to be picking up enough support among powerful factions of lawmakers, which put him far ahead of any contender. The system decreases the influence of regional voters, who have previously shown support for a top rival, former Defense Minister Shigeru Ishiba, who on Tuesday officially declared his candidacy.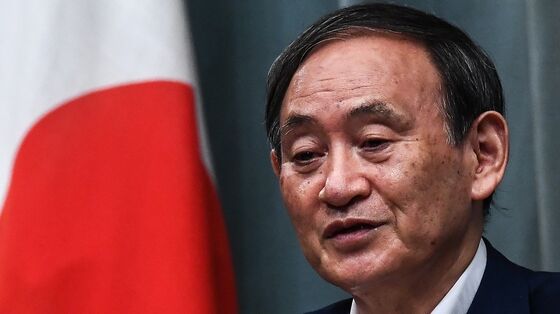 Suzuki didn't announce a date for the vote. Some party leaders have told local media the election will either be Sept. 14 or 15, with a new prime minister selected by parliament on Sept. 16 or 17.
Market players have been betting that Suga would take over from Abe and the LDP's decision on the election process caused few ripples among traders. Japan's Topix index fell Friday on Abe's shock resignation before recovering Monday, though Warren Buffett's interest in the nation's trading houses certainly helped the rebound.
Suga, who served as chief cabinet secretary under Abe, will hold a news conference Wednesday to officially declare his candidacy, broadcaster TBS and the Sankei newspaper reported.
Former Foreign Minister Fumio Kishida also declared Tuesday he was running while two other potential successors, current Defense Minister Taro Kono and former Internal Affairs Minister Seiko Noda, dropped out.
During the last ruling party vote in 2018, ballots were divided evenly between members of parliament and rank-and-file officials, with each getting 394 votes -- for 788 in total.
The vote will be tilted this time, with 394 for lawmakers and 141 for local officials: Three for each of the party's 47 prefecture chapters, and 535 votes in total.
Stacking the vote with sitting lawmakers benefits a network of LDP bosses and personality-based internal factions. The groups, each with their own leader and agenda, battle within the party for top posts and policy priorities.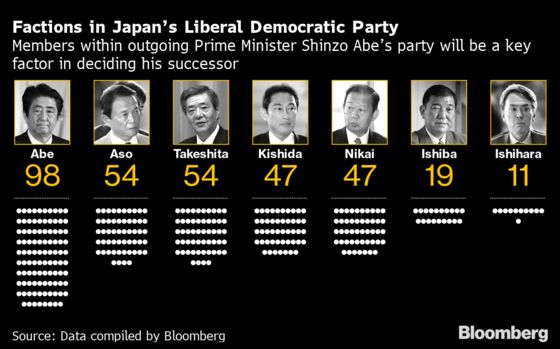 Even before the race officially begins, three factions with a total of 155 lawmakers have shown support for Suga, who is not in any group. Abe leads the biggest faction with nearly 100 members. Although the group hasn't endorsed a candidate, it's expected that its members would lean toward Abe's top lieutenant over a rival candidate.
Suga also has the support of more than a dozen non-aligned lawmakers -- and if all those factions and lawmakers break his way, he would have more than half of the votes needed to win the race.
Abe's abrupt decision last week to step down after nearly eight years due to a health problem left the party scrambling to find a new leader in about two weeks. Whoever wins will have no more than a year to try and revive Japan's economy from a pandemic-induced contraction before calling a general election against a recently unified opposition.
LDP Secretary General Toshihiro Nikai, influential in shaping the election process, told reporters Tuesday the party needed to act quickly to avoid any political vacuum and parliament should meet soon after the LDP's vote to elect a new prime minister.
Despite Suga's momentum within the LDP, the most popular candidate in opinion surveys of the general public is Ishiba, the ex-defense minister, who has backed policies for rural development and said Tuesdays that he is worried about stalling income growth. He won the rank-and-file vote over Abe in 2012, but lost the overall race.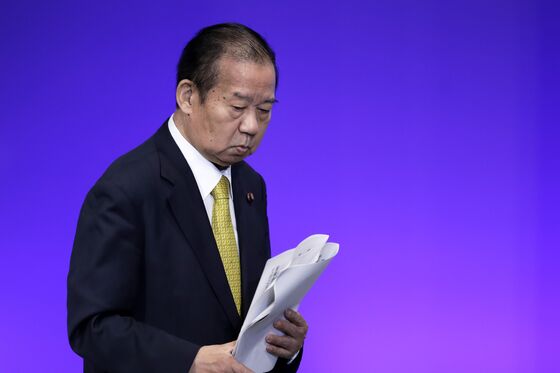 Ishiba leads his own faction within the LDP, but it has only 19 members. The other declared contender, Kishida leads a group with 47 members.