In Bavaria, Anti-Merkel Campaign on Migration Reaches Limits
(Bloomberg) -- Married with two young children and the owner of a small business selling traditional Bavarian clothing such as lederhosen, Maria Reiter is a classic supporter of the state's ruling Christian Social Union party.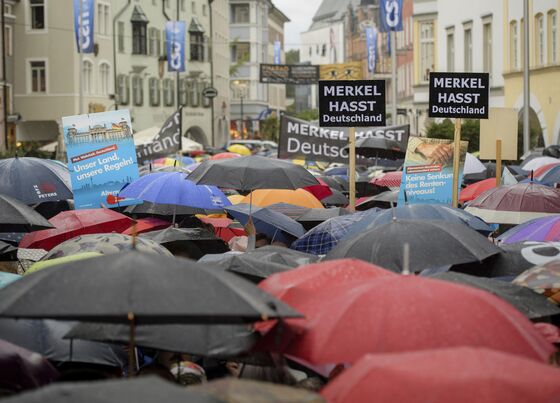 Like the CSU, Reiter is concerned by the migration crisis that's dominating the buildup to a regional election in the fall. Unlike the CSU, she backs Chancellor Angela Merkel's push for a European approach to tackling the issue rather than unilaterally tightening Germany's borders.
Reiter's refusal to back the CSU's stance should ring alarm bells for the party that's governed Bavaria for most of the postwar period as it veers to the right in a bid to beat back a challenge by the anti-immigration Alternative for Germany, or AfD. While the 36-year-old voted for the CSU in the federal election, she isn't sure she'll do so this year.
Reiter, who lives in Raubling in southern Bavaria about 6 miles (13 kilometers) from the Austrian border, sees "scary" parallels with the experiences of some town residents in their 90s who were thrown out of Czechoslovakia after World War II and became refugees themselves.
"We were taught at school how terrible it all was but then you see it becoming an issue again," Reiter, 36, said in her store, which features high-end Bavarian dresses in luminous colors that put a contemporary spin on tradition. "So it's important for me not just to accept it.''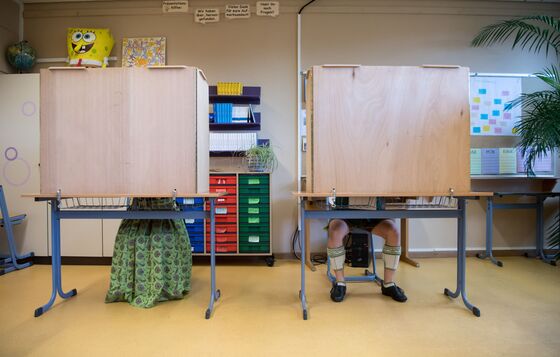 For Merkel, the struggle over how welcoming Germany should be risks morphing into an existential threat. As the CSU threatens to defy her and use its leverage in the federal government to restore border checks, the chancellor needs her peers at a European Union summit starting Thursday to help her craft alternate ways to control migration.
Bavarian politicians say Germany has done its share by taking up more than 1 million refugees since 2015 and Merkel's three years of cajoling European partners to step up hasn't worked. Yet the CSU may come up short in its gamble to emulate populists from the U.S. to Hungary and rebalance politics in Germany, Europe's anchor economy.
For the chief executive officer of Siemens AG, a company synonymous with German industrial might that runs global operations from its Munich headquarters, the flirting with a nativist narrative sends the wrong message.
"As a German, I believe this is a very bad sign," CEO Joe Kaeser said in an interview. "A country like Germany, which lives and dies from the success of its export, should not be the battleground for nationalistic, inward-looking debate."
In the land of the Oktoberfest and BMW cars, the socially conservative CSU has always fashioned itself as the party of the rural base in village churches and festooned blue-and-white beer tents, while claiming credit for Bavaria's rise to a technology and media hub.
Running the region of 13 million people virtually on its own while allying with Merkel's Christian Democratic Union in the national parliament gives the CSU outsize influence. It's been wielding that power to challenge Merkel since Bavaria was swamped by the country's biggest postwar refugee influx in 2015 and 2016.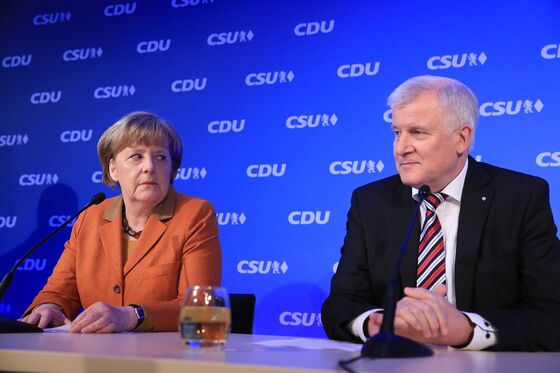 Add an aging voter base and CSU head Horst Seehofer, whose post as Merkel's interior minister gives him federal powers to patrol the border, has reasons to pick a fight.
"They've been losing their electorate -- a conservative, older electorate," Famke Krumbmueller, an analyst at political-risk consultancy OpenCitiz, said by phone. The CSU is "playing poker" and may actually help the AfD by ratcheting up voter anxiety, she said.
An INSA poll published Thursday in Bild backed that notion. The CSU's support in Bavaria declined 1 percentage point to 41 percent from an April poll, while the AfD rose by that amount to 14 percent. Meanwhile, Merkel won more support among CSU supporters, 61 percent, than Bavarian state premier Markus Soeder, who had 56 percent support, according to the Forsa survey published Monday. Seventy-five percent said there are other problems "that are just as important or even more important" than migration.
While 22 percent of Germans favor a national solution to migration flows, 75 percent want to see a European approach, according to an Infratest Dimap poll for broadcaster ARD published Thursday. That's a damper for Soeder, 51, a CSU firebrand who is focusing the election campaign on refugees and migration. The party is on track to suffer a significant decline in the vote in October, compared with the 47.7 percent it won in the last state election five years ago.
With the CSU battling to maintain its local dominance, it's created an unpredictable political situation. Seehofer has tried to tone down the risk of a government collapse even as he challenges Merkel's authority with his hard line on refugees.
"I know of nobody in my party who either wants to endanger the government, end the parliamentary group alliance with the CDU or bring down the chancellor," Seehofer said in an interview on ARD television on Wednesday.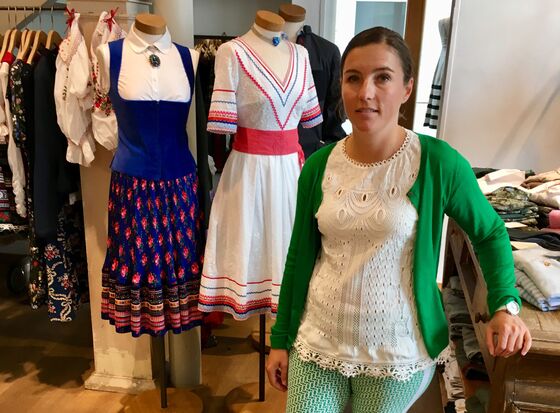 At the foot of the Bavarian Alps, Raubling and the nearby city of Rosenheim straddle transit links with Austria. While that made the area a key transit point for refugees at the height of the influx, Wolfgang Janhsen, head of the local IHK chamber of industry and commerce, says the immediate crisis is over and politicians should move on.
"Things have calmed down now considerably and you don't notice it anymore," Janhsen said in interview in his office.
"Business people have a great desire for stability," which means that Germany's booming economy needs a full-fledged immigration policy, including a system for migrants to fill jobs, he said.
But the crisis mentality remains. At newsstands on Monday, the Oberbayerisches Volksblatt newspaper had a front-page headline on an incident near Munich involving a 20-year-old suspect from Eritrea.
"Young Refugee Attacks Doctor," it read.