IMF Says Venezuela Crisis Worse Than Expected as Sanctions Burn
(Bloomberg) -- The worst economic crisis in modern Latin American history has gotten "even worse" than expected as new U.S. sanctions exacerbate pain on Venezuela, according to the International Monetary Fund.
There's more downside risk in the region after the Trump administration slapped a de facto oil ban on Venezuela and tightened restrictions on state oil giant PDVSA, said the IMF's Western Hemisphere Director Alejandro Werner.
"Venezuela is going through a humanitarian crisis, an economic crisis, hyperinflation and a debt crisis," Werner said in an interview in Bloomberg's New York office. "We have seen a combination of these things in many nations, but seeing the four of these things together makes for an extremely complicated case."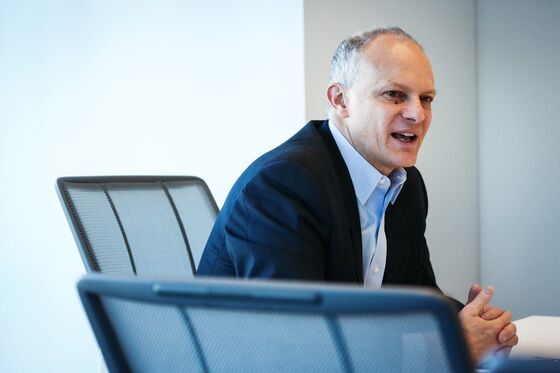 Werner said the IMF is ready to help if Venezuela's government seeks the fund's expertise in formulating policy. The nation is currently mired in a political crisis as autocrat Nicolas Maduro and U.S.-backed opposition leader Juan Guaido both claim the presidency. The IMF has said it could put together a loan package for Venezuela "in less than six months" if there were to be a political transition. Bondholders expect a credit line would help put the nation on a more sustainable path to recover from what the IMF estimates was a 50 percent contraction over the past five years, according to Werner.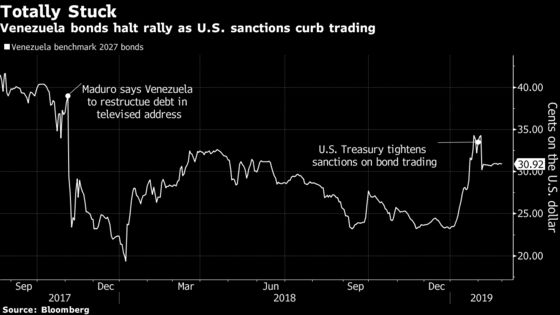 "If you look at the pricing of bonds today, obviously no one is expecting full recovery," he said. "But what they would expect, and that's why they're holding these bonds, is that eventually a package will be put together and that a country with the wealth of Venezuela can lay out the policies to go back to a sustainable, inclusive growth process."
Werner said he's more optimistic on Brazil, Argentina and other Andean nations.
He said Brazilian Economy Minister Paulo Guedes's pension overhaul proposal will probably win approval in the second half of 2019, spurring a "decent amount" of savings for South America's largest economy. Still, Werner said recent data indicates economic growth may be "a bit weaker" than his 2.5 percent annual forecast. Local economists have already begun cutting their outlooks. That may create some space for Brazil's new central bank president, Roberto Campos Neto, to ease the key rate that's already at a record low, he said.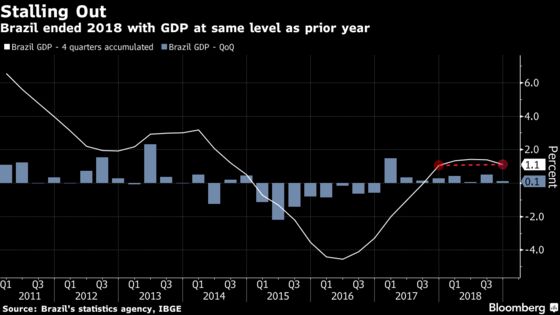 "To the extent that economic data continues to surprise on the downside, there might be some space to move," Werner said. "The current rate was set with an expectation that the economy would be growing slightly faster at this time."
Meantime, he said Argentina's new monetary policy framework has helped stabilize financial markets after the peso led global currency losses last year. Werner said he doesn't expect the IMF's commitment to the nation to waver if President Mauricio Macri were to lose his re-election bid in October, as the fund has support from different parts of the political spectrum. Jose Luis Espert, a fringe right-wing candidate, has said as president he'd ask for an additional $30 billion so Argentina could honor its commitments through 2021.
"Financial markets are sending the signal that they think the course is right, and what I am expecting is an inflection point in which annual inflation will start to come down," Werner said. "The government has the right approach."