Mississippi Senate Race Goes to Runoff
(Bloomberg) -- Republican incumbent Senator Cindy Hyde-Smith of Mississippi and Democrat Mike Espy advanced to a runoff vote after the Associated Press projected no candidate will win an outright majority in the first round of the Mississippi special election. A runoff is scheduled for Nov. 27.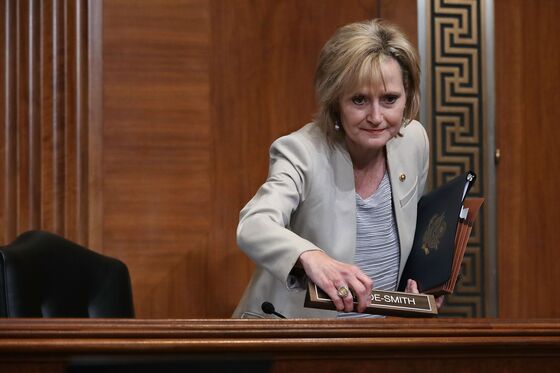 Hyde-Smith will be favored in the runoff. Endorsed by President Donald Trump in a state he easily won in 2016, Hyde-Smith led Espy 50 percent to 36 percent in an NBC News/Marist poll from mid-October of a hypothetical head-to-head. Analysts expect the seat to remain in Republican hands.