Hurtling Toward The Next Diplomatic Car Crash
The very idea of multilateralism is proving controversial in negotiations to prepare for this week's (multilateral) G-20 summit in Argentina.
In fact, with two diplomatic car crashes this year already – at the G-7 in June and the Asia-Pacific Economic Cooperation summit this month – the hope that leaders will use these meetings to commit to common solutions to the world's problems looks increasingly faint.
Instead, the Nov. 30-Dec. 1 Buenos Aires gathering is likely to be dominated by whatever the presidents of the U.S. and China can or can't agree to on trade when they meet alone. Donald Trump upped the ante yesterday, telling the Wall Street Journal he'd probably go ahead with imposing higher tariffs on another $200 billion of Chinese imports, plus on the remaining $267 billion, unless he gets a deal this week. China called for a "good faith" effort.
Trump isn't the root cause of the difficulties in reaching consensus on how to organize the world, but he's been the main source of summit discord on both trade and climate change. In other words, the big stuff.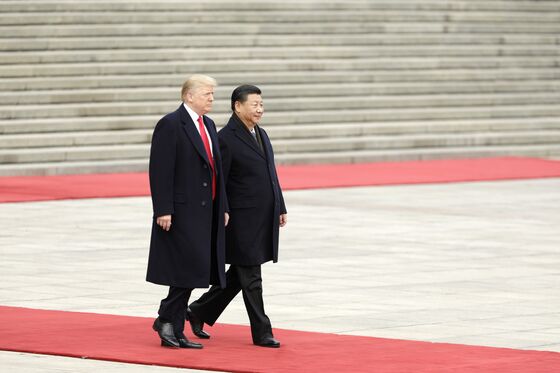 Manafort-Mueller standoff | Trump's former campaign chairman Paul Manafort lied repeatedly to authorities after striking a plea deal with prosecutors and pledging to cooperate, exposing him to a potentially lengthy prison term, Special Counsel Robert Mueller said. The rupture in relations could hamper Mueller's ability to turn an insider against Trump in his investigation of Russian meddling in the 2016 election. Manafort denied the accusations.
Europe's problem | Ukraine imposed a month of martial law after its navy was fired on by Russia in a major re-escalation of hostilities that drew European Union condemnation of the Kremlin. The U.S. also expressed frustration with Russia, but Trump left it to outgoing United Nations Ambassador Nikki Haley to deliver a muted response. She made it clear Washington would play a supporting role to European efforts to ease tensions.
Border battles | Trump is insisting on $5 billion for a border wall in a year-end spending package, a key Republican senator told Laura Litvan and Erik Wasson, a demand that risks triggering another federal government shutdown next week. The president yesterday further escalated his hard-line immigration rhetoric, threatening to close the border "for a long time" if authorities can't quell attempts by large groups of migrants to enter the U.S. from Mexico.
GM job cuts | General Motors's plan to shutter U.S. factories and cut thousands of jobs drew a swift rebuke in the industrial heartland, where Trump's pledges to restore manufacturing helped seal his 2016 win. Republicans joined Democrats in condemning the move, citing the impact of last year's $1.5 trillion tax cut and other government aid the company has received. Trump said he's pressuring GM to move production back to Ohio, a 2020 presidential battleground state.
China's new friends | The EU is imposing a vetting process for Chinese investments, but southern European countries are welcoming cash from Beijing. And the transactions are bringing political dividends for China: Greece vetoed the EU's condemnation of its human rights record in the UN last year and a group of countries refused to sign a letter from Western ambassadors criticizing the treatment of the Uighur Muslim minority.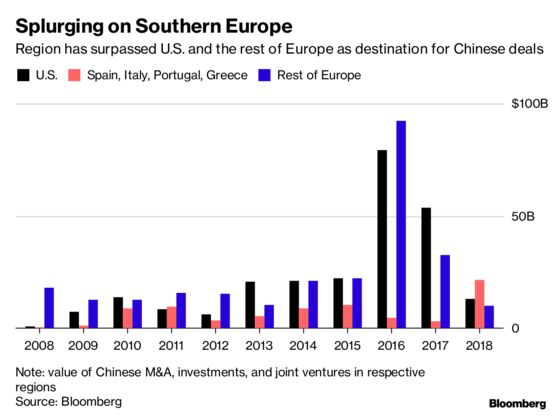 Trump dropped a rhetorical bomb on U.K. Prime Minister Theresa May's efforts to get a Brexit agreement through parliament, warning the deal she reached with the EU could jeopardize Britain's ability to strike a trade pact with the U.S.
The U.S. midterms aren't over yet: Sahil Kapur previews today's surprisingly contentious Senate runoff election in Mississippi.
Nancy Pelosi's critics are running out of time to field an alternate U.S. House Speaker candidate ahead of tomorrow's closed-door nominating session, Arit John, Anna Edgerton and Billy House report.
And finally ... A popular Washington haunt went toe-to-toe with Trump – and lost. A federal judge yesterday tossed out Cork Wine Bar's lawsuit alleging that the 2016 opening of the Trump International Hotel unfairly lured away lobbyists, fundraisers and foreigners who felt compelled to drink, eat and hold events at the president's hotel. But the move could end up being good for Cork's business – the suit won rave reviews from D.C.'s heavily Democratic local population.