Hungary's Orban Says Lockdowns Are Ineffective at Stopping Virus
(Bloomberg) -- Hungarian Prime Minister Viktor Orban, whose country is grappling with the world's highest Covid-19 death rate currently, said virus curbs are ineffective at stopping the spread of the pandemic.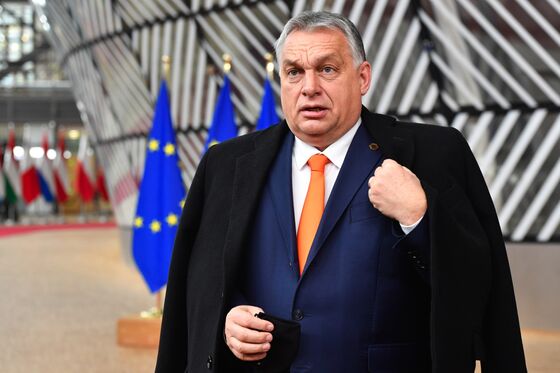 "Lockdowns or curbs can only slow its spread but they can't stop it," Orban told state television in excerpts of an interview to be aired Wednesday evening. He said the only way to stop the virus was via vaccinations.
Orban is under fire in Hungary for doing too little, too late during the third wave of the pandemic. Hungary on Wednesday reported a record 302 deaths in a single day, a 10% increase from the previous day. The government is resisting calls by doctors to implement a tighter lockdown and is instead touting its vaccination program, the second-fastest in the European Union.