How Long It May Take: Where the Election Stands in Key States
(Bloomberg) -- The U.S. election remained up in the air with the futures of Donald Trump and Joe Biden hinging on key battleground states that were too close to call as of Wednesday evening.
With no "blue wave" for Democrats on Tuesday night, Trump and Biden are bracing for a more drawn-out process as ballots continued to be counted. Early Wednesday morning in the U.S., Biden won Arizona, flipping the first state to the Democrats compared to 2016, when Trump beat Hillary Clinton.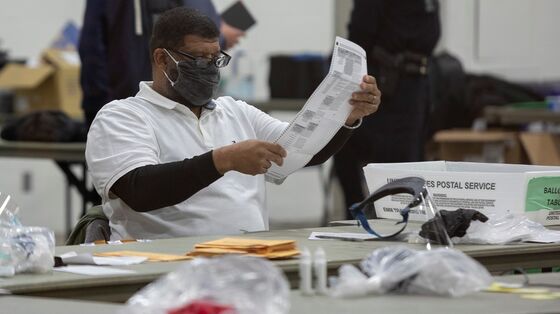 Here's the state of play and when we might get clear results from the states set to determine this year's winner: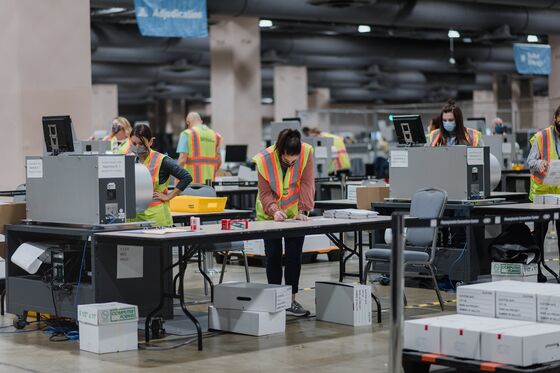 Pennsylvania was long expected to be under scrutiny in a close race, with both campaigns aggressively courting voters in the final days before the election.
Now, it's past the halfway point on counting its mailed-in ballots, according to Kathy Boockvar, the Secretary of the Commonwealth.
More than 1 million ballots remained to be counted, she told CNN on Wednesday afternoon. "The overwhelming majority of ballots will be counted by Friday, and at this point it looks like significantly sooner than that."
That prompted a tweet from President Trump who said, "We are winning Pennsylvania big, but the PA Secretary of State just announced that there are 'Millions of ballots left to be counted.'"
The Trump campaign said it was suing to halt what it portrayed as Pennsylvania's ballot-counting abuses. But Trump campaign manager Bill Stepien said on a call with reporters that Trump will win Pennsylvania even with the counting of outstanding mail-in ballots that favor Democrats and Biden.

"In fact we are declaring a victory in Pennsylvania," he said. "This is not based on gut or feel, this is based on math."
Boockvar said earlier that she expects that the complete count will show as many as 3 million mailed ballots. Pennsylvania officials were still receiving some: They are accepting ballots mailed by election day until 5 p.m. on Nov. 6. Ballots from military and overseas voters can be received until Nov. 10.
The outstanding ballots are expected to favor Biden because Democrats dominated the requests. Of the 2.55 million ballots reported returned as of Tuesday, registered Democrats accounted for 65% and Republicans 24%, data show.

In Philadelphia, the commonwealth's most populous county where 76% of registered voters are Democrats, 186,486 of an expected 350,000 to 400,000 mail-in ballots have been reported counted as the processing and counting continues.

Allegheny County, the second most-populous, is reporting about half of its almost 350,000 mail-in ballots counted, according to the dashboard.

Bottom Line: State officials have long predicted a final result would be ready "within days" of the election.
Michigan -- a state Trump narrowly won in 2016 -- expects to complete most of its ballot counting by the end of the day, Secretary of State Jocelyn Benson said on a midday conference call with reporters.
"Right now, in Michigan, tens of thousands of absentee ballots remain to be counted particularly in the larger communities I mentioned – parts of Detroit, all of Flint, all of Grand Rapids and all of Kalamazoo City, as well as some smaller jurisdictions throughout the state," she said.
Biden started pulling ahead Wednesday as more absentee ballots were tabulated.
Benson earlier said that 3.3 million absentee ballots were received and are being tabulated and an additional 2 million to 2.5 million people voted at the polls Tuesday. On Wednesday, she said 100,000 ballots remained to be counted.
Bottom Line: "So we anticipate by the end of today we'll have a much clearer picture of the counts in those states and other communities," Benson said.
Georgia Secretary of State Brad Brad Raffensperger said there's about 200,000 absentee ballots left to count and he expects to release results by the end of the day.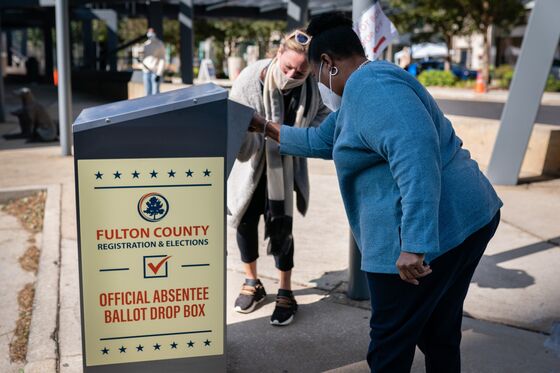 Raffensperger told CNN that the remaining ballots are from all around the state, but that that many are from population centers, including Atlanta's Fulton County, where Biden is expected to have his strongest support.
Recounts in Georgia can happen if the vote total is within 0.5%. "We will face that if we come to it," Raffensperger said.
Trump currently leads Biden by about 86,000 votes in the state.
Bottom Line: Wednesday should bring more clarity on the Peach State's results.
North Carolina's race remained tight Wednesday with Trump leading by about 77,000 votes. It could be several days before a clear winner emerges in that state, but Biden's chances appeared to be dimming.
About 62% of the state's voters, some 4.6 million people, cast ballots before Election Day. More registered Democrats voted early than Republicans, but one-third of the electorate is unaffiliated with either major party.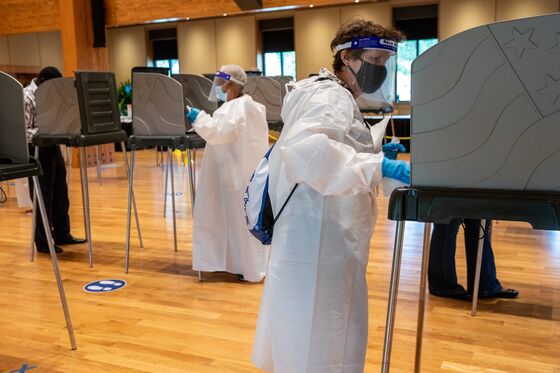 The state Board of Elections said that 100% of precincts have reported Election Day votes, but that the state still had to count about 117,000 absentee ballots, plus an unknown number of provisional ballots. Absentee ballots can be counted up to Nov. 12, per a U.S. Supreme Court decision, as long as they were postmarked by Election Day.
Karen Brinson Bell, the board's executive director, said Wednesday that counties are being surveyed about how many provisional ballots they have and that information should be available by noon Thursday local time. She said during the 2016 election there were about 61,000 provisional ballots cast, of which 27,000 were counted.
Counties have scheduled meetings for Nov. 12 and Nov. 13 to tally the results from their outstanding absentee and provisional ballots after they conduct audits and other procedural checks on voting. Due to public notice requirements under state law, those meetings can't be moved earlier, Bell said.
Some changes in the number of outstanding ballots could be made available before the final vote counts, according to Bell. The state Board of Elections will provide a final and official count that will be certified at a Nov. 24 meeting.
Bottom line: A winner in North Carolina may not be officially called before Nov. 13.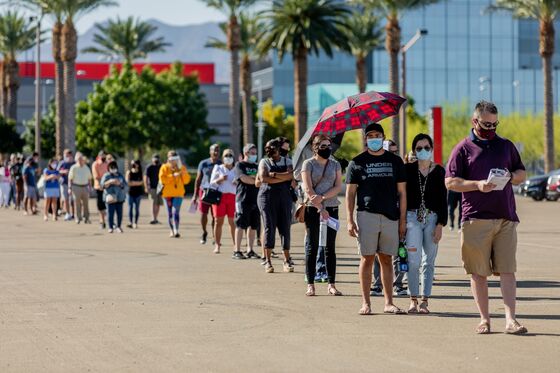 Biden's lead over Trump in Nevada, a state Democrat Hillary Clinton narrowly won in 2016, narrowed to fewer than 8,000 votes, or 0.64 percentage points.
Tens of thousands of mail-in and provisional ballots from same-day registration have yet to be counted, including in urban parts of Clark County, where the votes may favor Democrats. Nevada allows mail-in ballots that are postmarked by Election Day to be counted until Nov. 10.
Bethany Drysdale, the spokesperson for Nevada's Washoe County, said that it had received 11,000 drop-off and mail-in ballots on Election Day, some or all of which will be reported in an update Wednesday afternoon. The county currently shows Biden leading by a margin of about 10,000 votes.
Bottom Line: Although the secretary of state said the next statewide update isn't planned to come until 9 a.m. local time on Thursday, the two counties that currently show a lead for Biden are expected to release new totals Wednesday.