How Europe's Key Election Is Leaving Voters Cold
(Bloomberg) -- Traders and investors have been glued to their screens as Italy's populist government takes on the European Union establishment. The clash may provide a preview of the battle that will be played out in next year's elections for the EU Parliament.
The continent's politicians are gearing up for an epic campaign that may determine whether six decades of integration can survive a resurgence of nationalism.
Still, the voters who will decide are yet to really tune in, with a third saying they most likely won't participate, according to the Eurobarometer survey published this week.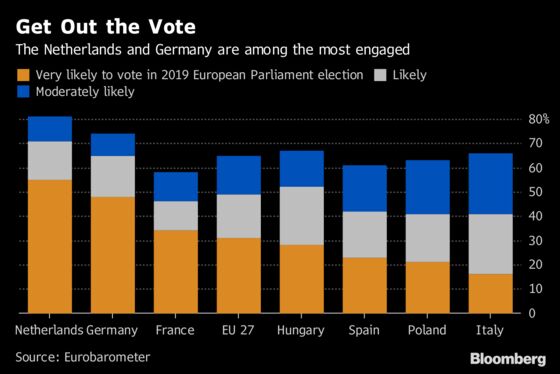 European voters have traditionally paid far more attention to their national elections than ballots for an EU legislature that still feels distant for many.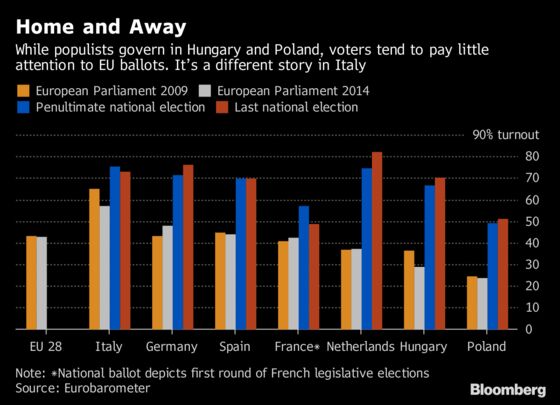 People really care about immigration, the key issue for nationalists like Italy's Matteo Salvini and Viktor Orban of Hungary. The plan for more integration that French President Emmanuel Macron is pushing fails to stir passions in the same way.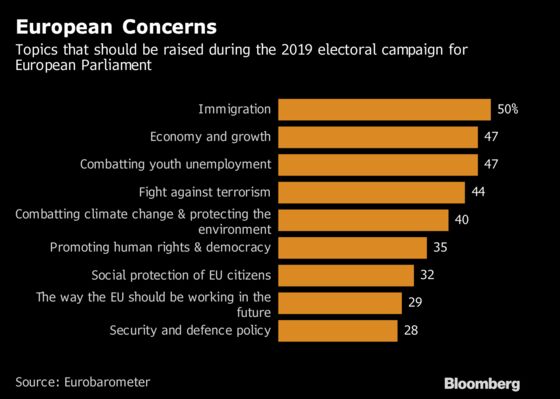 It may be the U.K. that's due to leave before the election, but Italians are even less enthusiastic about EU membership.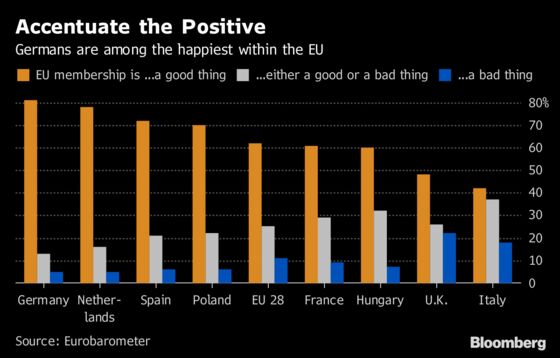 But most people aren't even sure of when this election is due to take place. (It's May 23-26.)