House Votes to Curb Trump Iran War Power, Setting Up Likely Veto
(Bloomberg) -- The House voted Wednesday to restrict President Donald Trump's ability to take military action against Iran. The measure comes after a U.S. air strike killed a top Iranian general in January.
The bipartisan resolution, adopted 227-186, would bar U.S. troops from engaging in hostilities against Iran or any part of its government or military without authorization from Congress. The Senate passed the resolution in February, with Republicans joining Democrats in support.
The president has said he will veto the measure, and the votes in each chamber were far short of the two-thirds majorities needed to override.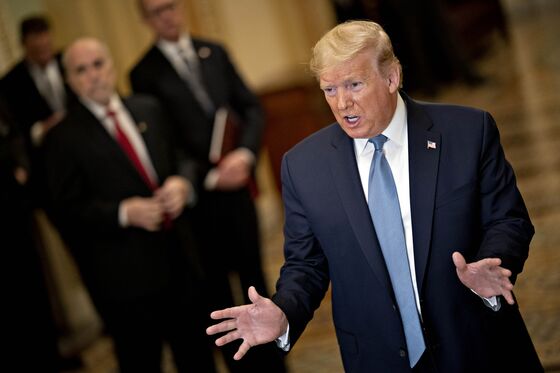 The administration has argued that killing Iranian General Qassem Soleimani was necessary to prevent imminent attacks on Americans. Secretary of State Michael Pompeo told the House Foreign Affairs Committee last month that the strike at the Baghdad airport "reduced risks to Americans."
"He was the regime's top terrorist," Pompeo said. "Removing him from the battlefield was a de-escalatory measure."
The resolution's sponsor, Democratic Senator Tim Kaine, removed direct references to Trump and the Soleimani strike from his measure in an effort to get more Republicans on board. He said it was "not directed toward President Trump," but rather to the executive branch in general. Many of the Republican senators who voted for the resolution cited concerns that the president had disregarded Congress's war powers.
Republican senators Mike Lee and Rand Paul signed on as cosponsors of the measure after a briefing by Trump administration officials about the drone strike that killed Soleimani. The two senators said the explanation from Pompeo and other officials was inadequate and condescending to lawmakers who wanted to debate the merits of the strike.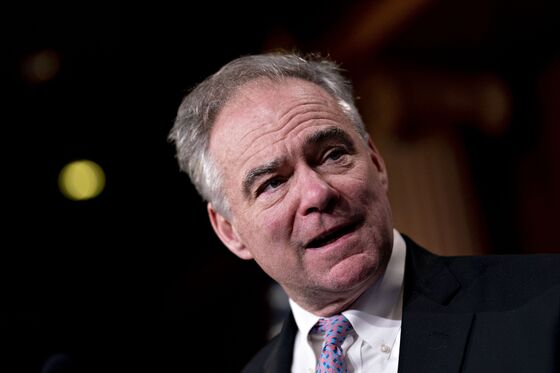 Briefers told senators "we need to be good little boys and girls and run along and not debate this in public," Lee said at the time. "I find that absolutely insane. I think it's unacceptable."
Kaine has said the resolution, S.J. Res. 68, wouldn't prevent the president from acting to defend U.S. troops in harm's way or to take defensive action against an imminent threat.
In January, the House passed a similar resolution sponsored by Representative Elissa Slotkin, which could become law without Trump's signature if passed by both chambers. However, such a measure probably would be challenged in court.