Barr, McGahn Face Contempt Votes in House Over Defying Subpoenas
(Bloomberg) -- Democrats plan to hold a full House vote next week to hold Attorney General William Barr in contempt over his refusal to provide lawmakers with Robert Mueller's full, unredacted report and the underlying materials.
House Majority Leader Steny Hoyer said he is scheduling a vote for June 11 to hold Barr and former White House Counsel Don McGahn in contempt. House Democrats have subpoenaed McGahn for documents and testimony related to several incidents that Mueller probed for possible obstruction of justice by President Donald Trump.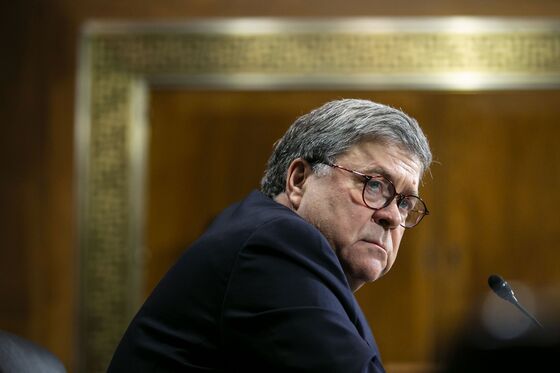 "This administration's systematic refusal to provide Congress with answers and cooperate with congressional subpoenas is the biggest cover-up in American history, and Congress has a responsibility to provide oversight on behalf of the American people," Hoyer said in a statement.
The move comes as House Democrats press their leaders to be more aggressive in confronting the Trump administration over its decision to rebuff congressional demands for testimony and documents on a wide range of issues.
The House Judiciary panel voted last month to hold Barr in contempt, setting off a long and uncertain process for Democrats trying to obtain more information on Mueller's probe of Trump and Russian election meddling.
McGahn defied a congressional subpoena last month by declining to testify before the Judiciary panel at the direction of the White House.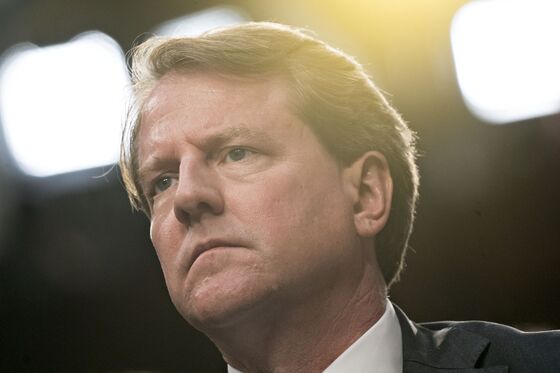 Judiciary Chairman Jerrold Nadler, a New York Democrat, has said that the next step after a contempt vote of the whole chamber would be to pursue civil contempt cases against Barr and McGahn, but he wouldn't rule out pursuing criminal contempt as well.
Nadler has also issued subpoenas to two other former Trump advisers -- Hope Hicks and Annie Donaldson -- to testify before the panel and hand over documents. Hicks was one of Trump's longest-serving and most trusted advisers and Donaldson was McGahn's chief of staff.
A second House panel, the Oversight and Reform Committee, is threatening to hold Barr and and Commerce Secretary Wilbur Ross in contempt if they don't produce documents on efforts to add a citizenship question to the 2020 Census.
In letters Monday to both Trump administration cabinet members, panel Chairman Elijah Cummings gave them until Thursday to comply with subpoenas for the material, without redactions, or face the contempt actions by his committee.
But Democrats don't have many good options for trying to enforce their subpoenas, even with contempt votes.
The contempt resolution against Barr over the Mueller report would empower House Speaker Nancy Pelosi "to take all appropriate action to enforce the subpoena." She said last month that Barr should be held in contempt and that impeaching the attorney general is "on the table."
A committee report issued to back up the contempt finding said Congress "urgently requires" the full Mueller report to determine how to proceed and to provide checks and balances on the president. "Otherwise, the president remains insulated from legal consequences and sits above the law," the report said.
Trump, acting on Barr's advice, formally asserted executive privilege to block the release of more Mueller-related information.
Not all Democrats are satisfied by the deliberate pace being set by House leaders.
Holding Barr in contempt is not enough, said House Financial Services Chairwoman Maxine Waters.
"Oh, no, no, no, no, no, no," she said Monday night. "Because what happens then? Contempt? Then what happens? What is the punishment? Then what else do you do?"
"I'm for impeachment," she added.
Democrats are also in negotiations with Mueller, who resigned last week as special counsel, for his testimony. Mueller told lawmakers that he's willing to meet with the House Judiciary panel but only wants to answer questions behind closed doors. No congressional committee has subpoenaed Mueller yet.
"We should not jump to a subpoena" of Mueller, Hakeem Jeffries of New York, a Judiciary Committee member and the House Democratic Caucus chairman, told reporters Monday evening. He said the House should continue its talks with the special counsel.