House Begins Voting to Impeach Trump for a Second Time
(Bloomberg) -- The House of Representatives is voting to impeach Donald Trump for a history-making second time, after a mob of his supporters stormed the Capitol the same day he called for them to join him in fighting against the results of the November election he lost.
"The president must be impeached, and I believe the president must be convicted by the Senate, a constitutional remedy that will ensure that the Republic will be safe from this man who is so resolutely determined to tear down the things that we hold dear, and that hold us together," House Speaker Nancy Pelosi said during the debate.
"It gives me no pleasure to say this. It breaks my heart. It should break all of our hearts," she said.
Trump's impeachment appeared inevitable, with the resolution charging him with incitement of insurrection drawing unified support from Democrats and several Republicans, including Liz Cheney, the No. 3 House GOP leader and daughter of former Vice President Dick Cheney, saying they would back it.
Other Republicans -- including some who have supported Trump's baseless claims that the election was stolen -- warned that impeachment would further divide the country.
Trump, who was permanently banned from Twitter last week, issued a statement that appeared aimed at stemming defections from Republicans, some of whom said they were concerned that the president on Tuesday defended his Jan. 6 speech as "totally appropriate."
"In light of reports of more demonstrations, I urge that there must be NO violence, NO lawbreaking and NO vandalism of any kind," Trump said Wednesday. "That is not what I stand for, and it is not what America stands for. I call on ALL Americans to help ease tensions and calm tempers."
Speaking on the House floor Wednesday, Pelosi made no announcement of when the single article of impeachment would be sent to the Senate, which must hold a trial. House Majority Leader Steny Hoyer said earlier he expected it would be delivered soon, triggering a process that risks disrupting Joe Biden's plans for a rapid start to his presidency.
The vote on the impeachment resolution comes after two hours of debate. Democrats and some Republicans seethed over Trump's role in inciting last week's mob attack on the Capitol, and Hoyer said Trump's actions encouraging his supporters who stormed the Capitol on Jan. 6 deserved a swift response.
Five people, including a Capitol Police officer, died in connection with the violence.
"There are consequences to actions, and the actions of the president of the United States demand urgent, clear action, by the Congress of the United States," Hoyer said earlier Wednesday on the House floor.
Hoyer told reporters that the decision on when to send the impeachment article ultimately was up to Pelosi but that the two have discussed it.
"My expectation is that we will send it over as quickly as it is ready," he told reporters.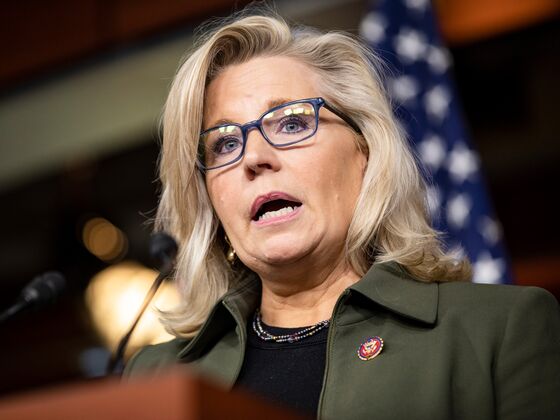 To defend against new assaults on the Capitol by right-wing activists between now and Inauguration Day on Jan. 20, the grounds were transformed into an an armed camp. National Guard troops holding rifles stood along a newly erected non-scalable metal fence encircling the Capitol. Inside the building, more troops, some of whom slept overnight in the building, crowded hallways, cafeterias and the rotunda. Vehicles were stopped blocks away.
The timing of a Senate trial could complicate Biden's efforts to get cabinet officials approved by the Senate since lawmakers would be occupied by an impeachment trial.
Senate Minority Leader Chuck Schumer has raised the possibility of invoking a 2004 emergency session law to convene a trial this week. A spokesman for Mitch McConnell on Wednesday confirmed that the majority leader won't support Schumer's effort to call the Senate back early, which means the soonest any trial could begin is Jan. 20, Inauguration Day. McConnell hasn't indicated how he'll vote on the impeachment charge.
"While the press has been full of speculation, I have not made a final decision on how I will vote and I intend to listen to the legal arguments when they are presented to the Senate," McConnell said in a letter to Senate Republicans.
The New York Times reported that McConnell has told associates he is privately pleased with the impeachment, calculating that it will make it easier to purge the party of Trump's influence.
No House Republicans voted to impeach Trump in 2019 and he was acquitted by the Senate in 2020. In addition to Cheney, four other Republican House members -- John Katko of New York, Adam Kinzinger of Illinois, Fred Upton of Michigan and Jaime Herrera Beutler of Washington, announced Tuesday that they would back impeachment this time. Washington Representative Dan Newhouse said Wednesday he will also vote for impeachment.
Other Republicans warned that impeachment would make it harder to unite the country after Trump leaves office next week.
Representative Nancy Mace of South Carolina, who was elected in November, said impeachment "throws gasoline on the fire."
"Both parties need to take a time out and take a deep breath" Mace told reporters at the Capitol. "We need to have a peaceful transition of power and start over."
Mace was not among the 138 Republicans who voted on Jan. 6 to reject Biden's Electoral College win in at least one state, even after the mob seeking to overturn the election had stormed the building.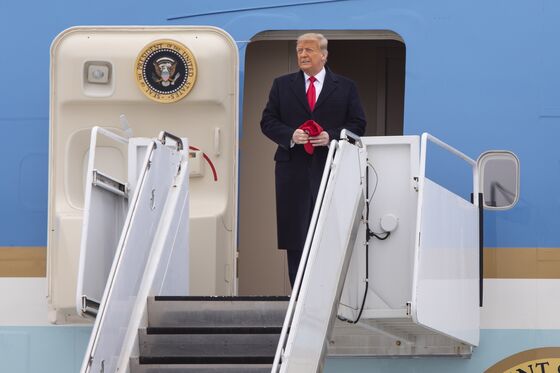 Much of the corporate establishment that has long financed the Republican Party has been repulsed by the insurrection. Over the weekend, major companies began a torrent of announcements that they would at least temporarily cut off contributions to lawmakers who joined Trump in false claims of electoral fraud and the attempt to block results of the Nov. 3 election.
Legal scholars are divided on whether Trump can be tried once he leaves office. Even so, prospects for a conviction remain uncertain. With a two-thirds vote required, at least 17 Republicans would have to break with Trump, who still has a fervent following among GOP voters.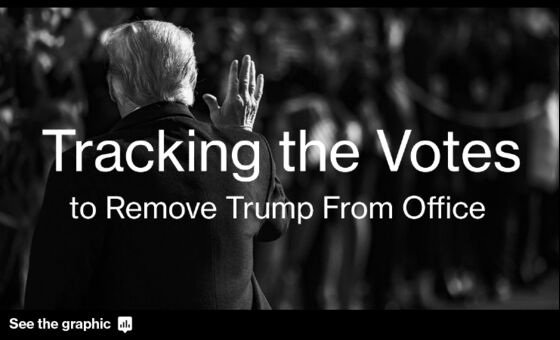 Trump could be legally barred from holding federal office again if found guilty. He also faces potential criminal and civil legal jeopardy for encouraging supporters before the Jan. 6 riot.
Trump would become the only president twice impeached by the House. Only two predecessors, Bill Clinton and Andrew Johnson, have been impeached and both were acquitted. Richard Nixon resigned rather than face certain impeachment and conviction in the Senate over the Watergate scandal.