House, Senate Lawmakers Reach Tentative Deal to Avert Shutdown
(Bloomberg) -- House and Senate negotiators said they have reached an "agreement in principle" on border security funding that would avert a second government shutdown on Friday.
Senator Richard Shelby, an Alabama Republican, and Representative Nita Lowey, a New York Democrat, made the announcement at the Capitol on Monday night.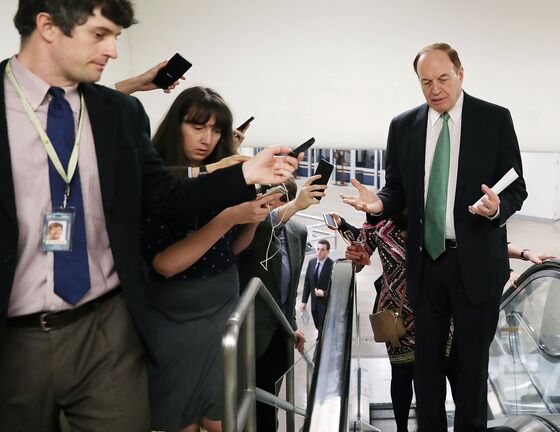 Leaders of both parties in the House and Senate resolved a last-minute snag on the number of immigration detention beds during a series of meeting Monday afternoon and evening before signing off on the agreement.
Yet President Donald Trump remains a wild card. The White House had given signals that he would go along with the lower spending levels. But the president has in the past reversed course without warning, as he did last December in blowing up a previous spending accord and triggering a 35-day shutdown.
Shelby said that he hoped the White House would approve the agreement the House and Senate negotiators had reached.