House Democrats Ask Acting AG Whitaker of Role in Alleged Scam
(Bloomberg) -- Top House Democrats asked Acting Attorney General Matthew Whitaker about his involvement in a company accused by regulators of scamming consumers out of millions of dollars, saying records indicate he failed to return money that would have been distributed to victims.
"We have obtained new documents showing that you failed to return thousands of dollars that were supposed to be distributed to the victims of World Patent Marketing's alleged fraud," Representatives Elijah E. Cummings, Jerrold Nadler, Frank Pallone Jr., and Adam Schiff, the chairmen of the House committees on Oversight and Reform, the Judiciary, Energy and Commerce, and Intelligence, said in letter to Whitaker.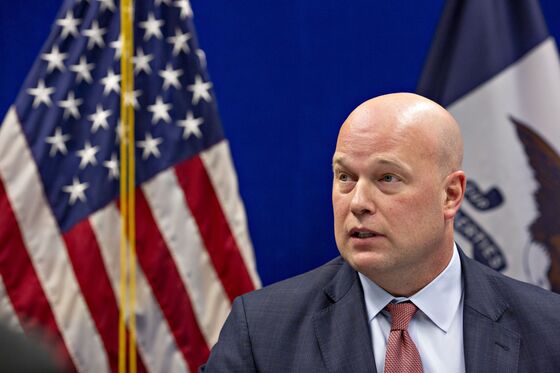 The attack comes the day Whitaker is scheduled to appear before the judiciary panel.
The Federal Trade Commission won a court order halting an invention-promotion scheme run by the Florida-based company that the agency said falsely promised to patent and market people's inventions for fees. The company then threatened people with legal action when they complained about its practices, according to the agency.