Hong Kong Officials Under Fire for Partying Despite Covid
(Bloomberg) -- Hong Kong's push to reimpose strict Covid-control measures suffered an embarrassing setback after it emerged that several government officials had gone to a large party attended by a person believed to have Covid.
Chief Executive Carrie Lam announced the probe into a party of more than 100 people -- including some of her government's top ministers -- a day after outlining new measures to curb an omicron outbreak in the city. Home Affairs Secretary Caspar Tsui apologized on Facebook after being sent to a quarantine camp, while health authorities are investigating whether another cabinet official, Immigration Director Au Ka-wang, was also a close contact of the infected party-goer.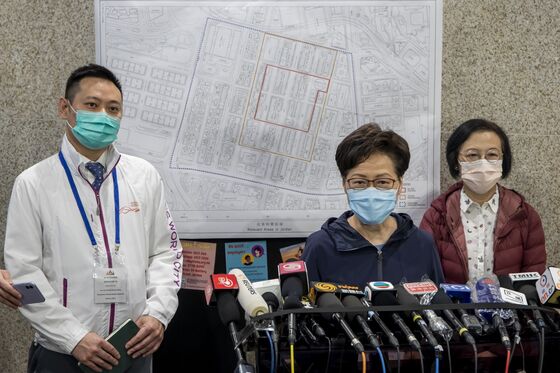 "I must say I'm disappointed," Lam told a news briefing Thursday. "We have been mounting an all-out effort in fighting the epidemic. As top government officials, there is all the more reason for us to set a good example and avoid attending private gatherings that may pose a major hazard."
The gathering Monday was a birthday celebration for Witman Hung, head of a mainland Chinese economic agency in Hong Kong. He apologized for undermining the government's pandemic efforts in a statement posted to his Facebook page late Thursday. "I will certainly learn a lesson and reflect on it deeply," he said.  
Hong Kong is rushing to defend its status as one of the world's last Covid Zero safe havens, after discovering evidence that the omicron variant may be spreading in the community. On Wednesday, officials imposed strict new virus controls, including banning dining-in after 6 p.m., closing all bars, beauty parlors and beaches and halting passenger flights from eight countries, in hopes of quashing the outbreak and preventing another delay in efforts to reopen the border with mainland China.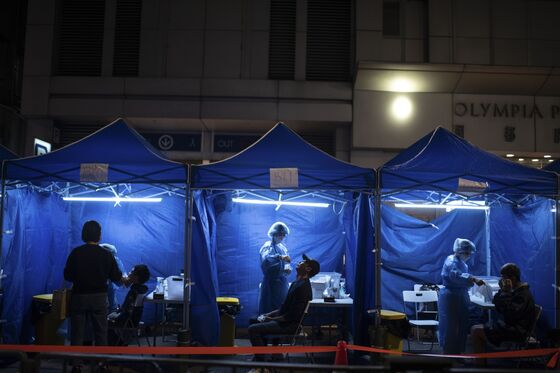 The scandal risks feeding further public resentment against Lam's Beijing-backed government, which has maintained some of the world's toughest travel curbs, jailed scores of pro-democracy activists, forced newspaper closures and installed a new opposition-free legislature. The incident also comes at an inopportune time for Lam personally, since she must soon decide whether she'll seek China's blessing for a second five-year term as leader. 
"The public grievances are already very high, especially after the government announced no dine-in eating after 6 p.m. starting tomorrow," said Ivan Choy, senior lecturer in politics at the Chinese University of Hong Kong. "This will definitely undermine the governance of the administration, if it's planning to set out more harsh policies, given containing Covid-19 has remained its priority." 
Confirmed attendees of the Jan 3. party:
Caspar Tsui, secretary for home affairs
Jack Chan, undersecretary for home affairs
Christopher Hui, secretary for financial services and the treasury
Joseph Chan, undersecretary for financial services and the treasury
Raymond Siu, police commissioner
Simon Peh, Independent Commission Against Corruption commissioner
Au Ka-wang, director of immigration
Lillian Cheong, political assistant to secretary for innovation and technology
Clement Woo, undersecretary for constitutional and mainland affairs
David Chung, undersecretary for innovation and technology
Lam said Tsui was quarantined because he remained at the event past 9:30 p.m., when the person believed to have been infected with Covid arrived. He was sent to a government camp in Penny's Bay, where an increasing number of travelers arriving in Hong Kong have been forced to serve the first leg of quarantines that last as long as three weeks.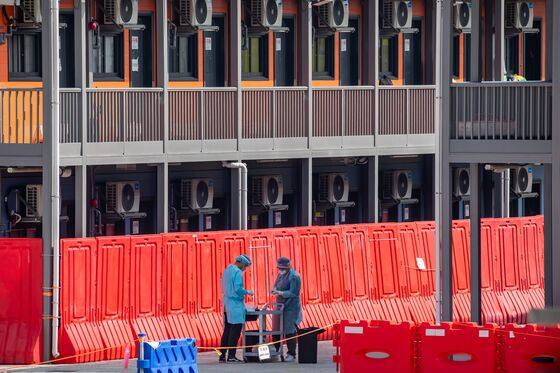 "I will take responsibility for my wrong behavior," Tsui said on Facebook. "I will follow the restrictions to get quarantined. I will also learn from this and not make this mistake again."
Eight of 10 government officials who Lam said attended the party left before 9:30 p.m., sparing them the need to quarantine. The government's headquarters would be disinfected, she added.
Allen Fung, political assistant to the development secretary, was also sent to a quarantine center, local media including HK01 reported Friday, as more names of government officials who attended the party came to light. 
This isn't the first time top Hong Kong government officials have flouted the guidance they've asked members of the public to follow. In July, three Hong Kong officials -- including Au -- were fined for attending a hotpot dinner that breached virus measures, inflaming resentment towards the government.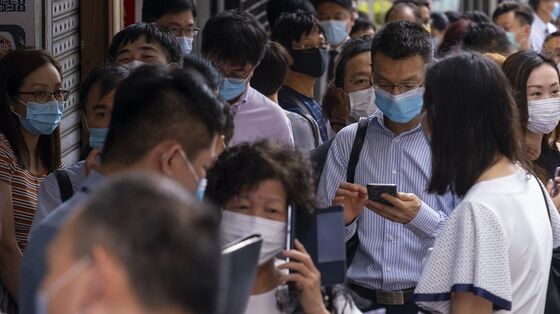 On Thursday, Lam criticized officials for failing to heed Health Secretary Sophia Chan's New Year's Eve call for the public to avoid mass gatherings. 
"So my colleagues apparently have not taken the advice of the secretary for food and health," Lam said. "How could they set a good example for the people of Hong Kong?"
She stopped short of calling for their resignation, saying a distinction should be made between those who spent the whole night at the party and those who "just dropped by to say, 'Hello.'" 
"For the undesirable behavior of top officials, I will take appropriate action," she said. "But at this point, I will not announce what that action will be."