Holocaust Comments Spur Polish PM to Cancel Trip, Polsat TV Says
(Bloomberg) -- Poland's prime minister pulled out of a visit to Jerusalem following comments by Israeli Premier Benjamin Netanyahu about the role of Polish people in the Holocaust, according to Polsat News TV.
Premier Mateusz Morawiecki had been due to visit the Israeli city on Monday to participate in the first meeting of the Visegrad Group of eastern European nations to be held outside the continent.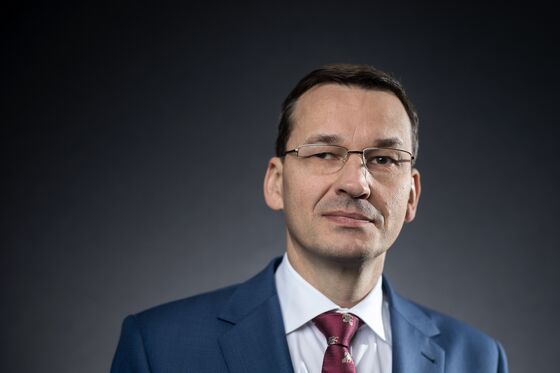 Poland had however been seeking clarification of comments allegedly made by the Israeli prime minister that "the Polish nation" cooperated with Nazi occupiers during World War II, Polsat News reported, citing an aide to the premier. Israel said that Netanyahu had been talking about "individuals, and not the whole nation," according to the TV channel. Morawiecki nevertheless informed Netanyahu of his decision to pull out of the visit during a phone call on Sunday.
Poland's prime minister "remains very sensitive to false accusations against the Polish nation when it comes to the Second World War," aide Michal Dworczyk said in an interview with Polsat News. "Hence he decided to cancel the trip."
Netanyahu commented on Poland's wartime role at a U.S.-sponsored Middle East conference in Warsaw earlier this week. Poland will now be represented in Jerusalem by Foreign Minister Jacek Czaputowicz, a government spokesman told Bloomberg News.