Here Comes the Covid-19 Community Corps and They Want You
(Bloomberg) -- Just 35 million to go.
The U.S. has already inoculated 146 million adults against Covid-19 in the most massive vaccination drive in its history, and these next few million might seem like just a sprint to the finish line.
In fact, they are likely to prove the toughest of all, as states work their way toward President Joseph Biden's goal of having 70% of those 18 and older with one shot in their arm by July 4.
"We've hit the low-hanging fruit, the folks that were lining up, that were eager beavers," said Jenni Tilton-Flood, a dairy farmer in Clinton, Maine, on the banks of the Kennebec River. "We've got them done. Now we've got to get the rest."
Tilton-Flood, who hosted a mobile clinic Tuesday for her family farm's workers and those nearby, is on the front lines of volunteer foot soldiers from all walks of life who are persuading  stragglers to roll up their sleeves and get their shots. Tuesday was a good day for Tilton-Flood: 42 people received vaccines at the clinic.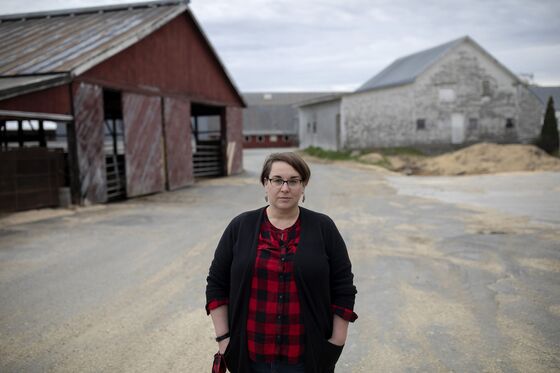 It may not sound like much, but it's exactly such local triumphs, replicated thousands of times a day, that the Biden Administration's Covid-19 Community Corps is going for. Organized in small teams that run the gamut from veterans and religious groups to progressive youth organizations and a Black LGBTQ group, the corps has been in the forefront of reaching the reluctant. The idea is that this wide demographic outreach will radiate, so that the friends and neighbors of the vaccinated follow suit.
Tilton-Flood's effort shows just how grassroots the Biden push has gone. Her farm, which has been in her husband's family for three generations,  is part of a cooperative that is a member of the National Milk Producers Federation, one of more than 200 groups the Biden administration has amassed for the next and possibly hardest stage of the nationwide vaccination campaign.

The U.S. has vaccinated almost 56% of the population 18 and older with at least one dose, according to the Centers for Disease Control and Prevention. Close to 41% of U.S. adults are fully vaccinated. At the same time, the seven-day average of shots has fallen to 2.3 million, from 3.4 million, in about three weeks, according to the Bloomberg Vaccine Tracker.  Much remains to do.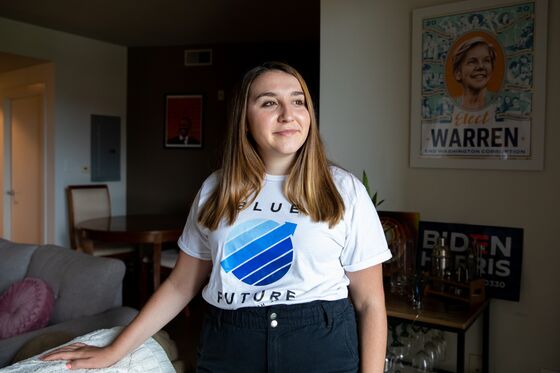 In addition to reaching those 35 million who've yet to get any shot, Biden set a secondary goal Tuesday of 160 million fully vaccinated adults by July 4. Taken together, that will require the U.S. to administer about 100 million shots in the next two months.
"It's going to be a challenge," U.S. Surgeon General Vivek Murthy told Community Corps members Tuesday evening on a Zoom call. "We have to work harder."
The administration is backing up its ambitions with money. The White House said Tuesday the administration is making nearly $1.5 billion in funds from the coronavirus rescue package available for community organizations, rural health clinics, and state and local governments to increase vaccination and testing rates in underserved areas.
With mass vaccination sites winding down, smaller pop-ups where people can walk in on their own schedule are taking their place. Pharmacies and other neighborhood clinics are also encouraged to accept walk-ins. The Biden administration has also recently set up a website, a call center and a text feature that can all link people to nearby shots.
A major theme of this next phase is convenience, whether that means getting vaccinated at church, on a neighborhood basketball court or in the fields.
"With your help, we need to just make it easy, easy, easy, easy," Andy Slavitt, White House senior adviser for Covid response, said on the call Tuesday evening. "The name of the game is easy."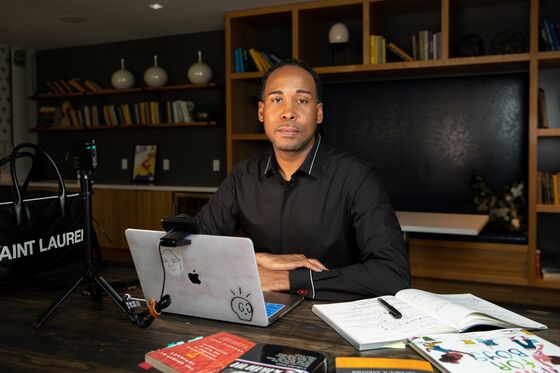 For some, like David Johns, executive director of the National Black Justice Coalition, the goal is to ensure broad marginalized groups, like those who are Black and LGBTQ, aren't left behind.  Others make sure shots go into a few arms at a time.
Jeremy Butler, executive director of Iraq and Afghanistan Veterans of America  is working with the Veterans Coalition for Vaccination to help lawmakers pass legislation to allow former service members to get vaccinated at U.S. Department of Veterans Affairs facilities even if they don't use VA health care.
Max Clermont leads efforts in Chicago for Partners in Health, a social justice and global health organization that is part of the Chicagoland Vaccine Corps Partnership. His organization is working in neighborhoods. It does everything from helping fix vans to take people to clinics to assisting neighborhood leaders seeking money to increase youth hires from eight to as many as 30, all going door to door to promote shots.
The community groups Clermont is assisting have focused for years on an array of needs of the poor, including immigration assistance, food scarcity and interventions in domestic violence. They work without much fanfare, but know their neighborhoods and the right connections to make vaccinations a priority, Clermont said.
"Supply is in a good place, and we're just going to have to do a lot of work around meeting people where they live, work and play," he said. Community organizations "know what's up. We need to figure out how to create the infrastructure for them and how to bring decision makers closer to them."
The National Association of Evangelicals has tried to be a resource for churches that want to serve as clinics and help them navigate the daunting bureaucratic red tape required to offer shots, President Walter Kim said. Vaccinating where people pray, in church pews, could help some come around.
"The more we can move it out of the realm of politics and put it into the realm of mission, I think that is absolutely vital," Kim said. "For the evangelical community, this really is an expression of our mission in the world to do good and love our neighbor."
Youth program activists are stepping up their efforts to make sure people simply know how easy it now is to get a shot.
"Instagram has definitely been the best," said Morgan Stahr, co-executive director of Blue Future, a progressive youth organizing program.  "We've definitely been using it for vaccines."
The group has chapters building their own Instagram followings in 29 states and Washington, D.C. that post local vaccine updates. Maria Reynoso runs the Instagram page for Blue Future's Virginia affiliate, We Vote VA, and directs her more than 13,000 followers to vaccine information while also keeping them up to date about state politics and elections.
"I am consistently on my congressman's town halls," Reynoso said.
On Tilton-Flood's farm in Maine, among those 42 vaccinated were a few who took the plunge simply to help use up doses left over at the end of the day. But her work wasn't over for long. The next day,  she reported to a nearby vaccine clinic to help out doing odd jobs.

"I always remember growing up asking, ' Grandpa, what did you do during the war?" she said. "When I'm older, my grandkids will ask me what I did during the pandemic and I'll say: 'I collated.' But it's still something."