Hedge Funds Are All Over U.K. Politics Seeking Edge on Vote
To help shape his investment position ahead of Thursday's U.K. general election, hedge fund manager Luke Newman turned to a new source of wisdom. Rather than seek counsel from corporate executives, he sought out those directly involved in the country's political scene.
Conversations with government officials and political experts persuaded Newman to position his funds around a victory for Boris Johnson's Conservative party. As a result, he closed or reversed short trades in U.K. banking stocks and boosted positions in the insurance and house-builder sectors, which could benefit from increased political clarity should Britain avoid a hung Parliament or a new ruling party.
"We try to meet with politicians from all sides of the debate," Newman, who manages about $7 billion in long-short equity strategies at Janus Henderson Investors, said in an interview in London. "If I look at the changes in the investment process over the years, this is something that I never thought we would be doing."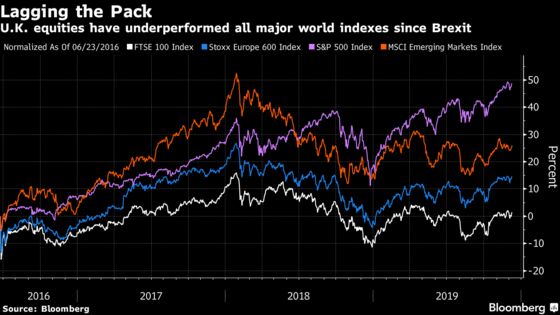 While Newman says that such meetings haven't influenced decisions on individual stocks, they have helped the fund reverse its three-year negative stance on domestic U.K. stocks. And he's not the only one changing their habits in this way. Firms such as Aberdeen Standard Investments have also been ramping up their use of political connoisseurs over the past few years, including turning to a number of former members of the U.K. Parliament.
British lawmakers are required to register any remunerated work they do outside Parliament with the House of Commons.
The trend of U.K. asset managers using political experts to help decipher the latest news developments shows just how influential the country's politics have become for financial markets. The election and the time-line of Britain's European Union departure impact sectors as diverse as utilities, retail and oil, in addition to the pound and gilts.
In the run-up to the general election, U.K. businesses have been caught between Johnson's Brexit plan and Labour leader Jeremy Corbyn's economic policies, which include nationalizing large swathes of industry. With just two days to go, poll results vary, but they all agree that Johnson is ahead, while senior officials in the two biggest parties have said the Conservatives are heading for a clear majority.
The pound is the best-performing major developed-market currency in the past three months, adding 6.7%, while the FTSE 250 Index of mid-cap domestic shares in November had its best gain since January as traders bet on a Conservative win in the election. The currency strengthened 0.2% to $1.3174 on Tuesday.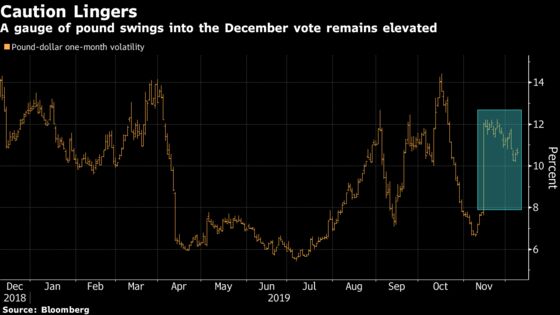 For Aberdeen Standard bond fund manager Luke Hickmore, the insights of political experts have become more important in navigating one of the most turbulent periods in recent U.K. history. The firm has met with the famed polling guru John Curtice, and has dedicated political analysts on its strategy team. And the rates desk has even developed its own poll-monitoring tool.
Many banks and hedge funds commission private polls, but the practice came under scrutiny after Bloomberg News reported last year that such methods and a timely concession from Nigel Farage on the night of the Brexit vote allowed funds to make millions off the pound's collapse.
For Nomura International Plc currency strategist Jordan Rochester, who is known as Mr Brexit by colleagues and clients, combining political analysis with pound predictions has become his full-time job. His team commissioned private polling and developed a model which helped them successfully call the Scottish independence referendum result, the U.K. Election in 2015 and the referendum result. They plan to use it again for the election, he said.
Over at Pictet Asset Management, Andrew Cole says that while the firm pays for political analysis, such expertise is more useful in countries that are less democratic than the U.K.
"Show me any political insider who's been anywhere near half right on the Brexit process of the last two and half years," said Cole, head of multi-asset at Pictet in London. "If we think about recent political change -- Greece, Italy, Spain, Brexit, Trump -- then, watching and listening to the wider electorate would have been more informative than listening to the supposed experts that are far too often part of the establishment and estranged from those with the power to vote."
Consulting political experts is common in emerging markets where politics can be opaque and markets volatile. In the U.K., the Brexit saga has created so many potential scenarios and greater headline risk for traders, putting swings in the pound on a par with South Africa's rand and Brazil's real.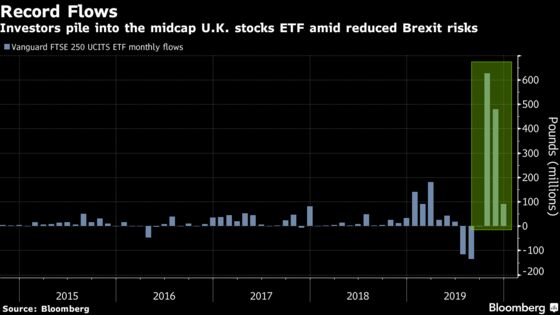 Risk consultancy Eurasia Group has been seeing increased demand in the U.K. from institutional investors that haven't traditionally used political risk analysis in their investment process, according to its Chief Executive Officer Maziar Minovi. And even after the Brexit outcome becomes clear, asset managers will need political analysts to understand new regulatory and security relationships as well as trade pacts, he said.
Mark Bathgate's political and economic consultancy Tweeddale Advisors is among those that have been tapping journalists and politicians to deliver insights to its fund manager clients.
"If you're trying to understand politics, the best people to talk to are politicians or political journalists," said Bathgate, a former portfolio manager at BlueBay Asset Management. "Even though Westminster is a short walk across St James's Park from Mayfair where the hedge fund business is, they're like different worlds who don't understand each other too well."