Harvard's Not-So-Secret Admissions Factor: Donors Get a Boost
(Bloomberg) -- A Harvard dean was thrilled. The undergraduate college had just admitted the offspring of some wealthy donors, and now the money was expected to pour into the university.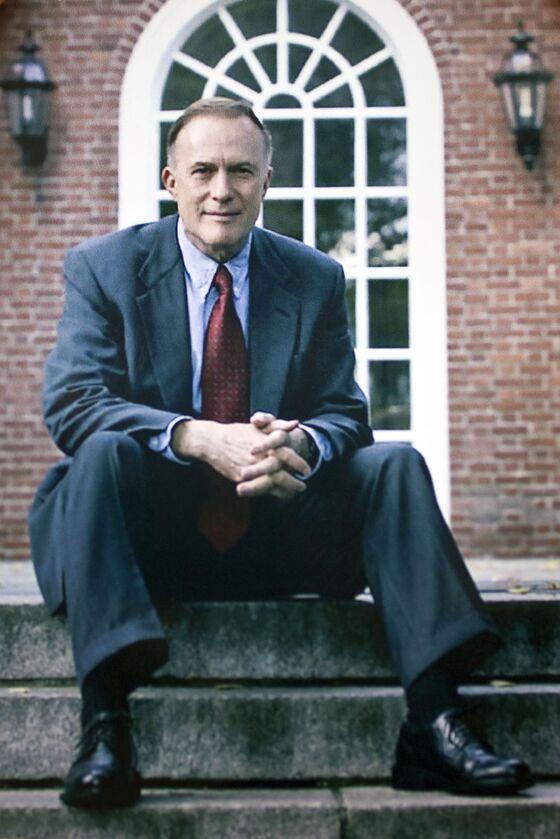 "I am simply thrilled about all the folks you were able to admit," David Ellwood, then the dean of the John F. Kennedy School of Government, wrote to Admissions Dean William Fitzsimmons on June 11, 2014. "All big wins. [Name redacted] has already committed to building and building. [Name redacted] and [name redacted] committed major money for fellowships -- before the decisions (from you) and are all likely to be prominent in the future. Most importantly, I think these will be superb additions to the class."
It's no secret that colleges -- especially the most selective -- give preferential treatment to the children of well-heeled donors. But the Ellwood email and others like it, which were introduced into evidence Wednesday in a lawsuit claiming Harvard is biased against Asian-American applicants, offered a rare glimpse of how far the school will go to accommodate the relatives of the biggest givers.
While not every such student wins a coveted spot in the freshman class, the emails suggest they do get a leg up when the admissions staff winnows 40,000-plus applications into approximately 1,900 admits.
At the trial in Boston, Students For Fair Admissions, led by anti-affirmative action activist Ed Blum, claims the school caps the number of Asian-American students while giving boosts to other groups, including athletes, other minorities and the children of faculty, alumni and significant donors. The emails, presented by SFFA during Fitzsimmons's testimony, aim to show how that latter group wins favor.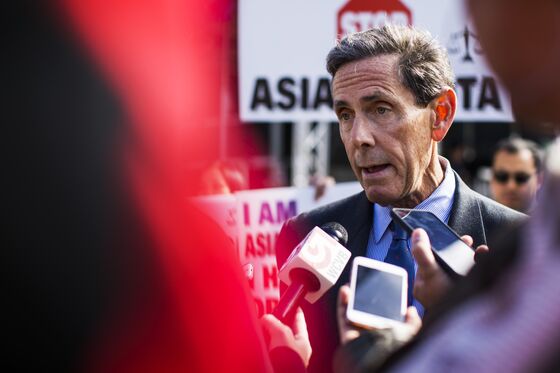 In a second email, in which the names of students and family are redacted, a Harvard development officer discussed with Fitzsimmons the application of another student with rich parentage.
"Going forward, I don't see a significant opportunity for further major gifts," the officer wrote. "[Name redacted] had an art collection which conceivably could come our way. More probably it will go to the [name redacted] museum."
Click here for data on U.S. college endowments
Athletes, especially those from wealthy families, are particularly sought after at a school with a $39.2 billion endowment, or so it seems.
In an October 2014 email, the school's former tennis coach thanked a dean for meeting a visiting applicant. "He was unsurprisingly thrilled to meet you," the coach wrote. "[Name redacted's] family for some time donated [name redacted] to Harvard and two full professorships over the last few years."
Under questioning, Fitzsimmons explained that Harvard assigns each applicant a numerical rating from 1 to 6 in 14 separate categories. A 1 reflects a strong boost in the admissions process, while a 6 represents almost no help at all. The plaintiff claims Asian-Americans are sometimes listed as 3's in the "personal rating" category, while other minorities, athletes, and the children of potential donors are rated as 2's or 1's in that category.
"There are some [children of] donors who get in and some that won't," Harvard's lawyer, Bill Lee, said after court, adding that nothing about the college's treatment of donors' children or relatives "has any effect on Asian-Americans."
After almost three days of interrogation by SFFA's lawyers, Fitzsimmons began answering questions from Harvard's lawyer, describing an admissions process driven largely by merit.
Fitzsimmons said the "personal rating" was often ignored by admissions officers. And he noted that the 40-person staff considers numerous factors, weighing input from high school teachers, advisers, guidance counselors and employers. An extraordinarily talented musician, such as cellist Yo Yo Ma -- class of 1976 -- might stand out above all others, he noted.
Fitzsimmons said that while he has a special list of potential applicants Harvard keeps a close eye on, they are referred to him not just by coaches or large donors but also by Harvard professors and alums and include those he meets when traveling around the country for Harvard. Fitzsimmons said "a couple hundred" names are on the list each year.
"Does everyone on that list get in?" Lee asked.
"Hardly," Fitzsimmons said.
"Does everyone go through the same application process?" Lee asked, after taking the dean through the months-long vetting process.
The dean also gave a glimpse into the delicate business of dealing with those big donors.
"For those who don't get in, I try to give them some advance warning," he said. "And if they're not really good students and might be applying, I might encourage them not to apply."