Guinea President Conde Vows to Fight Graft as Third Term Begins
(Bloomberg) -- Guinea's President Alpha Conde vowed to fight corruption as he was sworn in Tuesday for a third term in office.
Conde, 82, will lead the world's biggest bauxite exporter for another six years, after winning 59.5% of the vote. The election results were validated by Guinea's Constitutional Court after four groups challenged the outcome.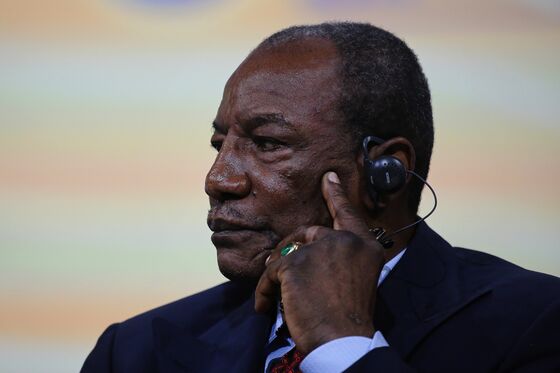 "We will govern differently, by working for the vulnerable, and we will make sure that ministers are at the service of the people and not at the service of their families," he said in a speech in the capital, Conakry.
Conde is consolidating his grip on the West African nation after a new constitution paved the way for him to seek a third term as president. His re-election spells stability for Chinese and Russian companies, including United Co. Rusal, that have invested heavily to extract abundant iron-ore and bauxite reserves. The country is home to Simandou, the world's largest undeveloped iron-ore deposit.