Guaido Aides Resign Posts After Botched Invasion of Venezuela
(Bloomberg) -- Venezuelan opposition leader Juan Guaido accepted the resignation of two aides, one of whom said he'd been in contact with former U.S. Green Beret Jordan Goudreau, who took responsibility for leading a botched raid in Venezuela.
Juan Jose Rendon, Guaido's commissioner for general strategy, and Sergio Vergara, commissioner for crisis management and member of the National Assembly, presented their resignation. "Juan Guaido accepted the resignation of the officials and thanked them for their dedication and commitment to Venezuela," according to a statement from Guaido' office. More than 50 nations recognize the opposition leader and the National Assembly's president as Venezuela's legitimate leader.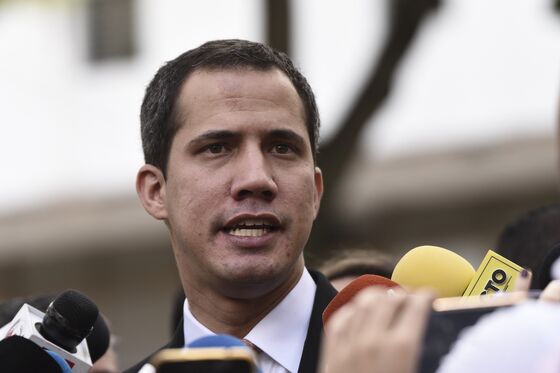 Rendon and Vergara signed a contract last October to carry out the operation with Goudreau, according to Rendon, who said he ended the relationship and the contract in early November because he lost faith in Goudreau. Venezuelan lawmakers close to Guaido asked him to fire them both.
Goudreau said previously that his Florida-based Silvercorp USA security company was organizing an armed operation in Venezuela to capture President Nicolas Maduro. Venezuelan forces intercepted two boats transporting Goudreau's forces and jailed more than 40, including two former U.S. soldiers. Eight people were killed.
Guaido has repeatedly denied any relationship with Goudreau. He said the operation was staged by Maduro's regime to imprison and assassinate its enemies. Documents released by Goudreau show what seems to be Guaido's signature on a preliminary contract and a video in which he spoke with him at least once.