Europe's Green Strategy Is a 'Trade Weapon,' Belgium's Leader Says
(Bloomberg) -- The European Union's ambitious climate plan is in part a "trade weapon" to force major polluting economies to comply with the bloc's demanding standards, Belgian Prime Minister Alexander De Croo said.
"We do this because we believe this is the way we gain economic and technological advantage," De Croo said in an interview with Bloomberg Television during the COP26 climate conference in Glasgow. "But we also do it because we will use it almost as a trade weapon."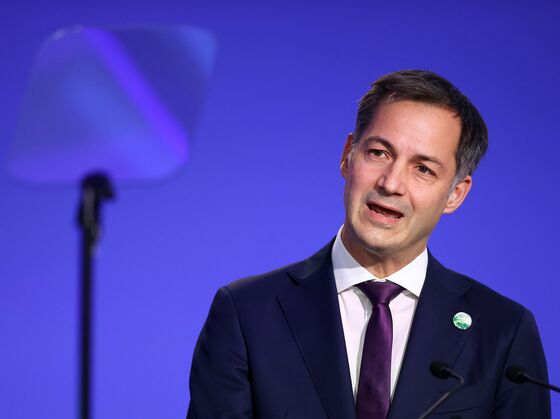 He said that third countries would need to meet the EU's sustainable requirements if they want to export their products to Europe. The EU is preparing a carbon border tax to levy on goods from jurisdictions with lower environmental obligations.
De Croo added that big polluters such as China and Russia, who he chided for not showing up in Glasgow, should be pushed to make the same carbon-dioxide reduction pledges as Europe. "If they don't, we will hold them for their responsibility," he said.