Lindsey Graham Tells Trump He Should Start Acting More Like Bill Clinton
(Bloomberg) -- Republican Senator and Donald Trump ally Lindsey Graham said the president would do well to follow the model of former President Bill Clinton in leading the country while under the cloud of investigation and threat of impeachment.
Graham, of South Carolina, said after meeting with Trump Tuesday that the president is frustrated that the Democratic-led investigations being launched in the House are chipping away at his presidency. Graham said he told Trump that the solution lies in looking at recent history.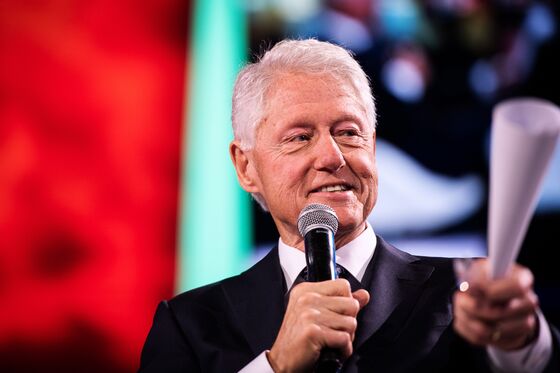 "Govern the country. That's what Clinton did," said Graham, who was a member of the House in 1998 and served as one of the prosecutors in impeachment proceedings against Clinton.
The Senate ultimately acquitted Clinton on the charge of perjury and obstruction of justice brought by the Republican-controlled House as a result of an independent counsel investigation. Clinton's job approval rating stayed above 60 percent throughout the ordeal, according to Gallup data.
Graham said he told Trump to "listen to his lawyers, fight back appropriately but just keep your head down and keep doing your job. Challenge them to fix problems. Clinton was a pretty good model. Clinton kept his focus on being the president."