Graft Talk Means Jail -- for the Accuser -- in Newest NATO State
(Bloomberg) -- A prominent opposition lawmaker in NATO's newest member has learned that a graft accusation may mean a jail sentence.
Nebojsa Medojevic spent almost two weeks behind bars last month when he refused to give prosecutors details after he accused Montenegro's long-ruling elite of corruption. He was freed Dec. 13, which he credits to international outrage over his detention and "not the rule of law, which is really weak here."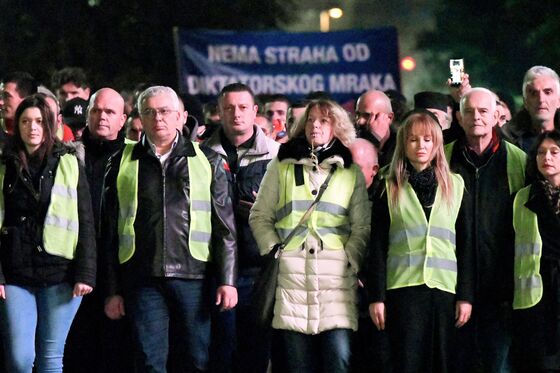 Medojevic's arrest comes at a key time for the former Yugoslav state, a bulwark for the West in a region that's otherwise still feeling the push-pull with Russia. While the country of 620,000 freed itself from Moscow's influence by joining the North Atlantic Treaty Organization in 2017, it's surrounded by Balkan nations such as Serbia and Bosnia-Herzegovina that are still embroiled in a tug-of-war for influence.
While it's the most advanced along the region's path to joining the European Union, it faces huge hurdles before it can join as planned in 2025. It must do more to improve the rule of law, protect human rights and an independent judiciary, and fight criminal groups that traffic drugs and launder money, according to the EU. The bloc is at odds with some of its current members -- including Poland, Hungary and Romania -- as they contest its democratic norms.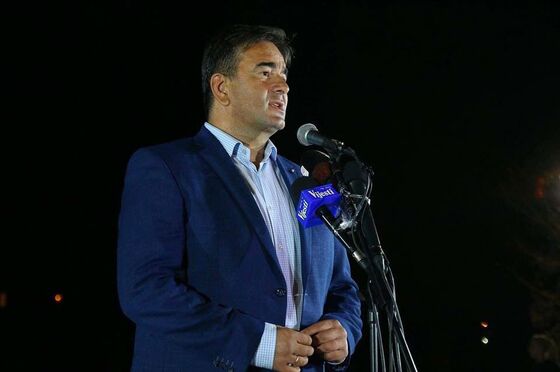 "Criticism is routinely labeled here as an act against the state," Medojevic said by phone from Podgorica, the capital. "That's what they say every time someone speaks up about corruption."
International rights watchdog Freedom House noted a decline in Montenegro's democratic standards in its latest report. Reporters Without Borders ranks Montenegro 103rd of 180 countries in its World Press Freedom Index due to government pressure on media and attacks on reporters.
The nation is led by President Milo Djukanovic, who rose through the ranks of Yugoslavia's single-party system as an ally of Serbian strongman Slobodan Milosevic. He ditched Milosevic in 1997 to portray himself as a staunchly pro-Western figure before overseeing a formal split from Serbia in 2006.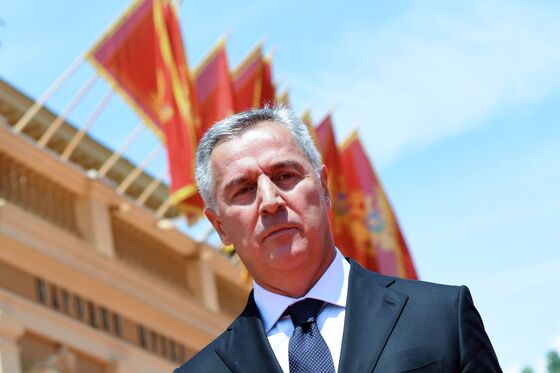 A decade later, as he prepared to lead Montenegro into NATO, he accused Russia of trying to assassinate him in a coup attempt during general elections. Thanks to his political immunity -- he's served as either prime minister or president almost constantly since 1991 -- he has averted several investigations, including a 2005 probe into cigarette smuggling with Italy across the Adriatic Sea.
"Medojevic's arrest is indicative of a political system characterized by the exercise of personal power rather than the rule of law," Timothy Less, project leader of the Forum on Geopolitics at the University of Cambridge, said by email. "Not only will Djukanovic's crackdown on the opposition make it harder to pass the reforms needed to join the EU, but the descent into authoritarianism gives the many skeptics about enlargement in the EU ample grounds for stalling Montenegro's application."
The arrest isn't the only storm gripping the nation this year. There's also a video showing Dusko Knezevic, the founder and chairman of Atlas Group, giving $97,500 in cash to a prominent member of Djukanovic's Democratic Party of Socialists, which has ruled here since the fall of the Iron Curtain.
It was presumably recorded before Montenegro's central bank took over Knezevic's two banks last month, canceling the license of Invest Banka and saying that Atlas Banka needs a capital injection to stay afloat. Knezevic has accused authorities of seeking to seize his assets because of a falling out with the president.
In a statement to local media, Knezevic said the payment was one of many contributions to the ruling party, which rejected the allegations, saying the businessman is trying to discredit "state institutions and to destabilize Montenegro."
Medojevic, the opposition lawmaker, is watching Djukanovic's turn against his "long-term financier" with interest as he awaits a final decision on whether he'll go back behind bars.
"It may be the most serious split in Montenegro's oligarchy so far," he said.