Graft 'Disease' No Laughing Matter in Ukraine
In Ukraine, politics is no joke.
Corruption is systemic, and this well-educated nation of 42 million with a fertile landmass the size of France now threatens to displace Moldova as Europe's poorest. Investors are staying away and patience among backers like the U.S. is running out.
Efforts to root out graft have largely failed, with powerful oligarchs supporting a political system that benefits them. Now voters may be turning to the absurd: Television comic Volodymyr Zelenskiy, whose show takes aim at a hated elite, is leading opinion polls before the March 31 presidential election.
Marc Champion and Daryna Krasnolutska report from Odessa, a port city on Ukraine's Black Sea that in the past 18 months has seen an unprecedented spate of attacks on anti-corruption campaigners. One was stabbed and another shot. Others were severely beaten.
And while voters may swing behind Zelenskiy, there are doubts even he can make a difference.
"I was born in a corrupt hospital, the nurse who delivered me was corrupt, and the gravedigger who buries me will be corrupt," says Odessa restaurant owner Savva Libkin. "This is a disease like AIDS that has mercy for no one, and the people who are fighting it stink of it."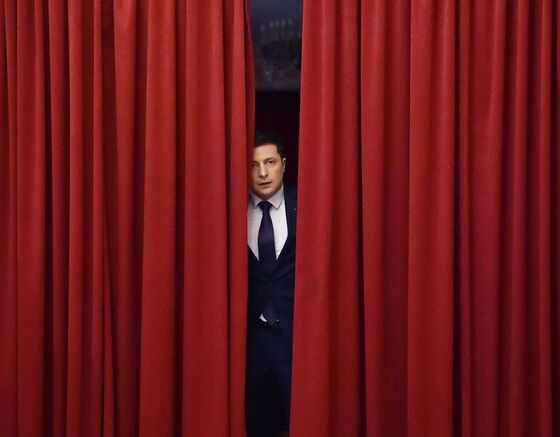 The long walk | With the British government in disarray over Brexit and Parliament deadlocked, lawmakers will probably vote tonight to seek to delay the exit from the European Union. But Prime Minister Theresa May hasn't given up on ratifying the divorce she spent two years negotiating and is expected to put it to another vote next week after two failures. Perhaps it's little wonder that other countries are rethinking the appeal of referendums.
Empire State of mind |  Donald Trump's legal woes are hitting closer to home. This week New York affirmed what's been speculated: Law enforcement officials in the state, where the president's real-estate empire is based, are starting civil and criminal investigations. That may lead to charges against people in his orbit, including his children, with crimes that he can't pardon, and may also stymie his business operations.
China compromise | Trump acknowledged Beijing's concerns about the possibility of him walking away from a trade deal, offering to delay a summit with President Xi Jinping until a final pact is reached (and people in the know have just said any meeting is likely in April at the earliest). "We could do it either way," Trump told reporters. Meanwhile, Secretary of State Michael Pompeo criticized China's "remarkably awful" human rights record. China said the claims showed "ideological prejudice."
Searching for answers | The first concrete evidence of a possible link between two deadly Boeing 737 Max crashes has come...from space. A new satellite network captured the flight path of the Ethiopian Airlines plane that went down, data that proved critical in persuading the U.S. to join the rest of the world in grounding the jet, Alan Levin reports. The erratic, six-minute flight showed similarities to what preceded an October crash off the coast of Indonesia.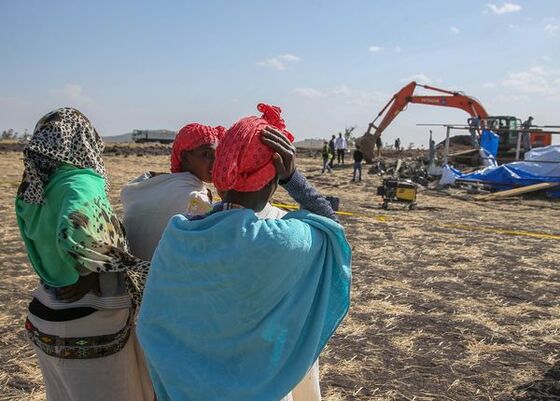 Italian dilemma | Italy's populist government is back to the drawing board in its quest for investors to help save bankrupt airline Alitalia. As John Follain reports, EasyJet is close to bowing out, and, while Delta is still in the picture, Lufthansa may end up as the only alternative. The national airline's fate is yet another challenge for Deputy Premier Luigi Di Maio, who's overseeing the matter. 
Click here for a look at the issues facing voters in Spain ahead of an election next month
Former Texas Democratic Congressman Beto O'Rourke announced a presidential run today before heading to Iowa, whose voters will be the first to weigh in on a nominee to challenge Trump next year.
The Republican-held Senate is poised today to reject Trump's emergency border declaration – setting up the first vetoes of his administration and raising doubts over his ability to maintain party unity.
NATO Secretary General Jens Stoltenberg is due to release the alliance's latest annual report, showing how close members are to meeting a pledge to spend at least 2 percent of their gross domestic product on the military. Click here for a look at the prior spending details. 
And finally....A year ago Zuzana Caputova was a lawyer whose biggest claim to fame was stopping a well-connected businessman from building a landfill site in Slovakia's wine country. Now she's favored to become president. Caputova has ridden a wave of anti-government anger triggered by a journalist's murder. Her pro-EU message stands in contrast to neighbors Poland and Hungary and the Czech Republic with their nationalist governments.