GOP's Virginia Playbook Will Test 2022 Hopefuls Embracing Trump
(Bloomberg) -- Glenn Youngkin provided Republicans with what could be a winning strategy as he embraced Donald Trump enough to win the GOP primary, but ignored the former president during the general election, a challenging tightrope strategists say will be tricky to replicate.  
Many Republicans running in next year's midterm elections, or who have signaled 2024 presidential aspirations, will be too cozy with Trump to pull off Youngkin's balancing act, according to GOP strategists. Moreover, they still need Trump, the party's most popular figure, to win primaries.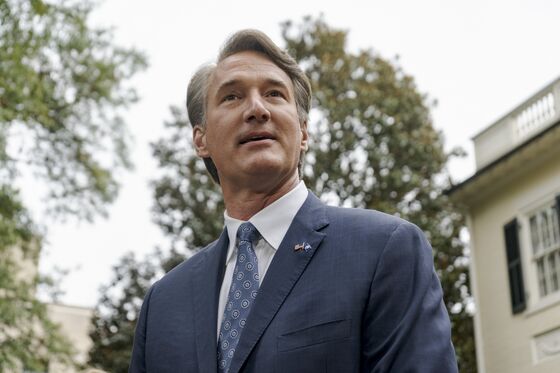 Youngkin, a former co-chief executive officer of Carlyle Group Inc., upset Democrat Terry McAuliffe in Tuesday's Virginia governor's race by keeping Trump's voters in rural parts of the state happy, but winning over suburban independents repelled by the former president.  
Trump has maintained an iron grip on the Republican Party since his own surprising victory in the 2016 election. And he's continued to wield power even after he lost the White House last year, teasing a possible 2024 run and seeking to be a kingmaker in the 2022 congressional midterms. For the past five years, Republican office seekers have tried to model his populist traits. So it will be difficult to change course to follow Youngkin's path.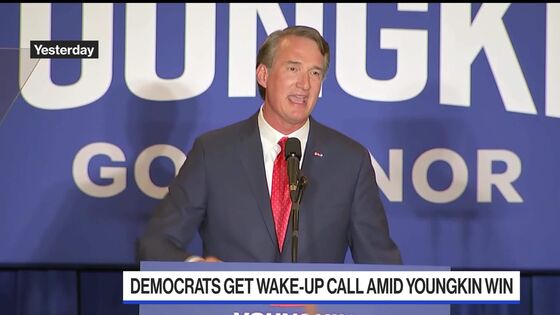 "You can say Glenn Youngkin is the playbook, but look around and there's not a lot of Glenn Youngkins running in 2022," said Sarah Longwell, a Republican strategist who worked with conservative groups that opposed Trump. 
"It's not Kari Lake in Arizona. It's not Herschel Walker in Georgia. It's not Josh Mandel in Ohio or Ron Johnson in Wisconsin," she said. Lake is running for governor. Walker and Mandel are seeking Republican Senate nominations; Johnson, an incumbent, has yet to declare if he's running.
In the primary campaign, Youngkin said Trump "represents so much of why I'm running." But in the fall contest against the Democratic candidate, Terry McAuliffe, he didn't campaign with the former president and disavowed a rally Trump called into where attendees pledged allegiance to a flag said to have been displayed during the Jan. 6 insurrection at the U.S. Capitol. Trump endorsed Youngkin multiple times and held a tele-rally on his behalf on election eve, all of which Youngkin ignored.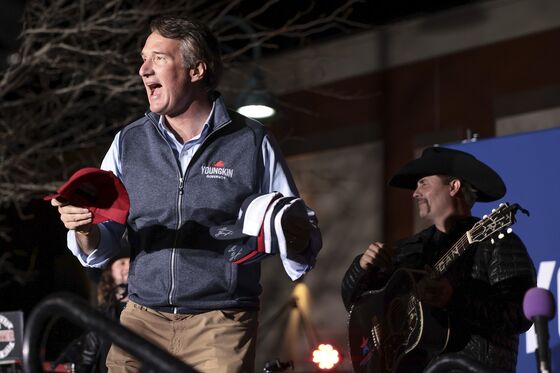 Youngkin handed out red caps at his rallies reminiscent of Trump's signature "Make America Great Again" gear but with Youngkin's name on them. He talked about the need for "election integrity" -- a nod to Trump's false claims that the 2020 election was rigged -- without actually repeating Trump's lie.
"He managed Trump brilliantly," said Republican strategist Scott Reed, the former chief political strategist for the U.S. Chamber of Commerce.
An analysis of the vote shows that Youngkin and Republican Jack Ciattarelli, who narrowly lost a bid to defeat Democratic Governor Phil Murphy in New Jersey and ran without Trump's endorsement, not only kept Trump's share of votes from the 2020 election, but surpassed it -- especially in the swing vote suburbs.
Yet Trump's blessing in primaries holds great value. Most of the leading Republican candidates running for the U.S. Senate in Ohio, for example, have been trying to outdo each other in showing fealty to Trump in order to win his endorsement. He won the state by 8 percentage points in both 2016 and 2020. 
Two-thirds of Republicans and GOP-leaning independents said in a September Pew Research Center poll that they want Trump to be a major political figure for many years to come. A Quinnipiac University poll last month showed 78% of Republicans want him to run again in 2024.
Youngkin ran a mostly traditional GOP campaign but threw in periodic references to critical race theory, election integrity and even claimed that Democratic donor George Soros was influencing schools. That helped his Trump-supporting followers feel acknowledged without turning off moderates who disliked Trump's constant attacks and conspiracy theories, Longwell said.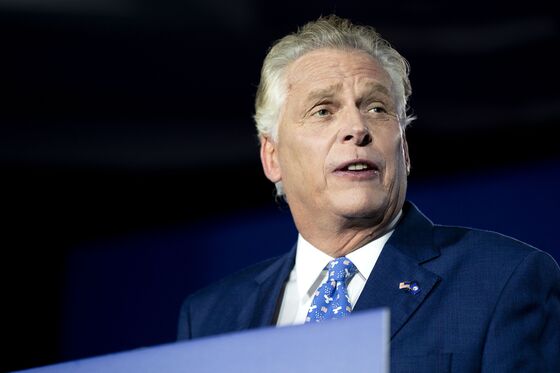 Yet he also focused on education and economic issues that helped him strip away from McAuliffe the suburban and independent voters who gave President Joe Biden a 10-point victory in Virginia in 2020.
That strategy made the attacks by McAuliffe, a former Virginia governor and chairman of the Democratic National Committee, that Youngkin was a Trump acolyte fall flat.
"The big lesson is that voters are looking forward and not backward," said Mike DuHaime, who was lead strategist for former Republican New Jersey Governor Chris Christie's state campaigns and a former Republican National Committee political director. 
Candidates must also balance whether embracing Trump and running to the right to win a GOP primary will make it too difficult to win a general election in a Democrat-leaning or competitive state or district.
Potential Republican candidates for president in 2024, including former Vice President Mike Pence, former Secretary of State Michael Pompeo and former Ambassador to the United Nations Nikki Haley, are already closely aligned with Trump by serving in his administration and championing his policies. 
"It will be hard to nominate more Youngkins in GOP primaries," Republican political consultant Mike Murphy said on MSNBC.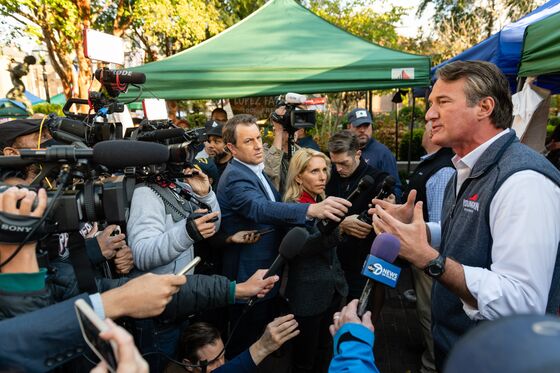 Youngkin also had the advantage of never having run for office before, so he wasn't already well defined for voters and he was able to put $20 million of his own money in the race.  
"Youngkin is a unicorn here until other Republicans show they can steer clear of Trump," said Democratic pollster Jeff Horwitt. "He was a blank slate."
Tucker Martin, a Republican strategist in Virginia, said Youngkin also benefited from a GOP base that wanted to win, having not had a statewide victory since 2009. That allowed him to put more distance from Trump than some other Republican candidates have had.
"He was given a longer leash than previous nominees," he said. 
Every jurisdiction and campaign is different, but Youngkin played it right in his approach to Trump, said Republican strategist Scott Jennings, a former aide to President George W. Bush. A big lesson is candidates can run their own races and "not take the Democratic bait on Trump" -- and do just as well or better in the Trump-friendliest rural areas, he said. 
Trump is no longer a dominant factor motivating supporters or opponents when he isn't on the ballot and the Republican candidate, like Youngkin, doesn't enthusiastically embrace him, said Mo Elleithee, a former Democratic Party strategist who's executive director of Georgetown University's Institute of Politics and Public Service.
"We have seen throughout the Trump era that neither his popularity nor his unpopularity are necessarily transferable unless the down-ballot candidate embraces him," Elleithee said.