GOP's Shelby Says He Could Support Shelton for Fed Board
(Bloomberg) -- Republican Senator Richard Shelby signaled he may support President Donald Trump's nomination of Judy Shelton for the Federal Reserve Board despite reservations about the controversial nominee.
Shelby's support for Shelton in the Senate Banking Committee would remove one major obstacle to her nomination getting a vote on the floor of the Republican-controlled Senate.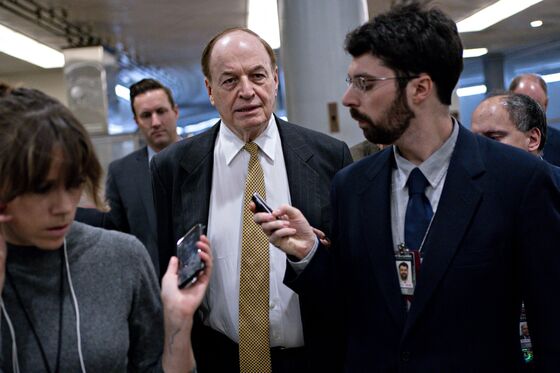 "If the committee, the majority of the committee, I'm talking about Republicans, want to support her, I would do it too," Shelby said, adding, "She wouldn't be my number one choice."
Shelby was one of the key Republicans on the banking committee who had been undecided on Shelton's nomination. GOP Senator Pat Toomey of Pennsylvania, another of the undecided Republicans, said Thursday he'd support Shelton. Senator John Kennedy, a Louisiana Republican, said he's still undecided. A single Republican "no" would be enough to block her, with Democrats on the panel likely united in opposition.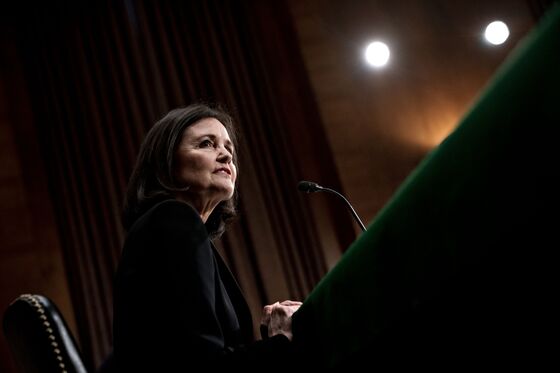 Asked whether he would vote in committee to send Shelton's nomination to the Senate floor, Shelby said, "I could."
Shelton, a former economic adviser to Trump's presidential campaign, has drawn skepticism because of her past advocacy of returning the dollar to the gold standard and skepticism about the relevance of the Fed's congressional mandate to pursue maximum employment and stable prices.
Shelby raised questions about whether Shelton's views were in the mainstream of economic thinking.
"But the board's big," Shelby said. "If she goes on the Fed and she's an outlier she will not have much influence."