Republican Senator Sees 'Day of Reckoning' on Debt After Biden Stimulus
(Bloomberg) -- Republican Senator Rick Scott of Florida said Tuesday he's worried that interest rates and inflation will rise as a result of greater government borrowing once President Joe Biden's $1.9 trillion stimulus package becomes law.
"There is a day of reckoning here -- you can't just raise debt," Scott said on Bloomberg TV's "Balance of Power" program. "They don't want to talk about how they're going to pay for it, and now they're going to want to go do an infrastructure bill," he said of the Democrats.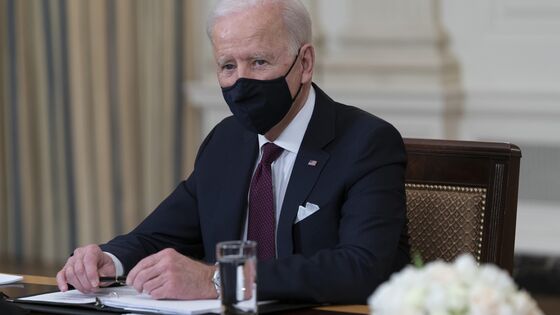 Scott, the chairman of the National Republican Senatorial Committee and a former governor of Florida, sees negative ripple effects on the economy, with higher mortgage rates and car payments.
"If we have high inflation, the poor families, those on fixed income, see food prices go up," he said. "Oh, by the way, gas prices are already up because of the Biden administration. They don't want to talk about that either."
Treasury yields have soared over the past month as investors built into their outlook a faster trajectory for economic growth and prices in the wake of the bigger-than-expected spending bill. But Treasury Secretary Janet Yellen has dismissed fears about an uptick in inflation as a result of the pandemic-relief plan. Fed Chairman Jerome Powell also has played down a likely rise in inflation this year.
Scott said the stimulus package should have been smaller and focused on the unemployed and small businesses. He also said it should have left out the $350 billion going to state and local governments.
Scott did acknowledge that the federal budget deficit climbed under Republican control, but opposed Democrats' likely push for tax increases to stem the increase in U.S. debt.
"What the Democrats won't tell you is they're, they're coming back with massive tax increases. How's that going to help people?" he asked.