Goldfajn Sees New Brazil Central Bank Chief Sworn In by March
(Bloomberg) -- Brazil's outgoing central bank President Ilan Goldfajn said his replacement will likely assume by March and pledged to do what's necessary for a smooth transition.
Goldfajn said he expects a Senate vote on Roberto Campos Neto in February and the new central bank head to be in office a month later. The idea is for the rest of the bank's board members to remain, Goldfajn told reporters on Wednesday at a press conference in Brasilia
The 52 year-old former Itau Unibanco chief economist and investor favorite is preparing to step down after two and a half years. During his tenure, Goldfajn has succeeded in taming inflation, lowering the key rate to a record and guiding policy during periods of instability, though he failed to secure passage of a bill that would cement the monetary authority's autonomy. President-elect Jair Bolsonaro has nominated Campos Neto, a former treasury director at Santander, as Goldfajn's replacement.
"The central bank policies are institutional and will stay that way," Goldfajn said. "The bank's policies continue the same. I don't see any big changes."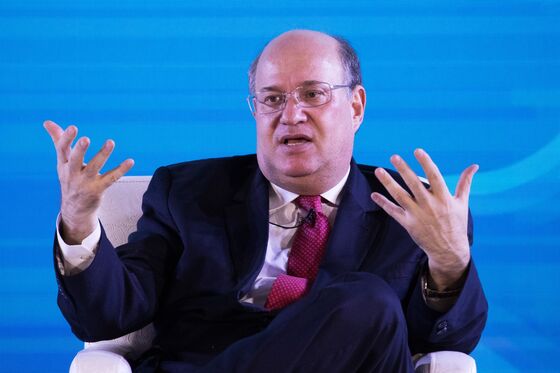 Upon taking office in January, Bolsonaro will face a long list of economic challenges including rising debt, sluggish growth and a large fiscal deficit. Investors are looking to his administration to pass measures including the autonomy bill that would shield the central bank from political meddling and also a pension reform, the latter of which Goldfajn has deemed crucial to keeping inflation low.
In remarks to reporters, Goldfajn said it's up to Congress to debate the autonomy legislation. He reiterated that he will step down due to personal reasons, and added that he views favorably the policies being debated by the incoming government.
Economists surveyed by the central bank expect consumer prices to remain at or below target through at least 2020. Financial markets have also pushed back bets of a tightening cycle until at least the middle of next year amid tepid demand.